Contact Cleverbridge: Find below customer service details of Cleverbridge, including phone and email. Besides contact details, the page also offers a brief overview of the technology company.
Head Office
Cleverbridge AG
Gereonstr. 43-65 50670
Cologne, Germany
Phone: +49 221-222 45-0
Email: [email protected]
Support
Phone: +1-866-522-6855 (US)
Phone: 0800 8620377 (UK)
Phone: +49 221 – 22245-45 (Germany)
Phone: +81 120 965227 (Japan)
______
About Cleverbridge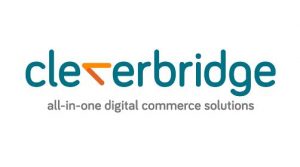 Cleverbridge is a subscription billing provider founded in 2005. The technology company is a growing subscription commerce solutions provider for digital goods, SaaS companies and online services. With offices in the US, Germany and Japan, Cleverbridge employs more than 300. The company's tools and solutions help enterprises and small business companies control and manage subscriptions, trials and plans. The recurring billing software comes with multi-period billing, recurring invoicing and multi-currency support. The Cologne-based company's clients include Corel, Dassault Systemes, Nero, Veeam, McAfee, Sony, Plesk and Ipswitch.
When you run a subscription program there are different areas that need attention, working with Cleverbridge you can eliminate the hassles and manage all aspects from one single platform. You might offer a premium, or have an automated or manual renewal service, manage all that with ease as you work on scaling your business. By integrating your existing CRM, ERP and marketing automation systems, Cleverbridge will easily synchronize data and help you accomplish your goals. The company claims its plug-and-play connector is compatible with all existing processes and applications.
When managing subscription, you can configure fixed, tiered or usage-based pricing. Offer the same in different languages and currencies. Plus you can easily set upgrades, downgrades and promotions. Tracking customer interaction is key when you run a subscription model. The customer data management helps you track customers, identify how customers subscribe and provide tools for customers to manage subscription plans, access purchase history, perform renewals and check usage.
For billing and invoicing, there are a number of payment methods you can integrate. Users can know whom to bill and how much, and manage automated and manual renewals easily. All payments are processed securely. Cleveland maintains strict compliance with PCI DSS standards and monitors global taxation requirements. All taxes will be calculated for every market and displayed correctly depending on location.
With Cleverbridge, you can accept 60 currencies and choose from 48 payment methods. The popular payment methods include check, money order, wire transfer, Visa, MasterCard, Discover, American Express, JCB, real-time bank transfer, PayPal, Alipay and WebMoney. As for the supported languages, you have Arabic, Chinese, Danish, Dutch, Finnish, French, English, Greek, Hindi, Italian, Russian, Thai, Turkish, among others.
And to keep a track of revenue and get an overview of the trends, you have a number of reporting and analytics tools. Users can get up to date visual reports, measure customer satisfaction, perform cohort analysis and much more. And if you need expert help, you can get a dedicated performance marketing expert to provide you detailed reporting and analysis.
Existing customers can cancel subscription by opening the confirmation email and clicking on the link that allows one to cancel or manage subscription settings. And to request for refund, you can submit a ticket to customer support with reference number. The FAQ section on the website has a number of articles covering topics related to payment and technical support.