Contact CityPASS: Find below customer service details of CityPASS, including phone and email. Reach the customer service below for support, complaints or feedback.
Head Office
City Pass, Inc.
27 Arrow Root Lane
Victor, ID 83455
United States
Customer Service
Phone: 888-330-5008 (US)
Phone: +1 208-787-4300 (US)
Phone: 020 32878369 (UK)
Phone: 55 4169 2589 (Mexico
Phone: 02 8005 5729 (Australia)
Email: [email protected] (group tickets)
Email: [email protected] (for brochures)
______
About CityPASS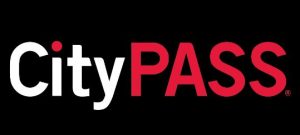 One of the most difficult decisions you have to make as a tourist is deciding how to fit in all the important sights you want to see within your budget and how to plan your itinerary, get tickets and manage everything within the time you have. CityPASS could be the answer. Since 1997, CityPASS has gone beyond being just another discount ticket provider and has been helping tourists with a comprehensive solution to save money and time while tailoring a rich experience at several of the top attractions in select cities in the US and Canada. Their USP lies in the fact that they have curated a package of the best attractions across the top tourist destinations in North America at almost half the price of what the visitor would pay if he purchased tickets at individual spots.
CityPASS has, on purpose, selected only the top attractions in each city so as to minimize frittering away of time by doing a whirlwind tour, and maximize meaningful and enriching experience in each place visited. It has also thoughtfully given the user a nine-day window to enjoy each destination and attraction without the need to rush through and 'cover' all the places in the list. So, with CityPASS you could fully take in all that each attraction has to offer- be it a theme park or a museum or a monument and get full value for your money. Their focus is on creating happy customers with their motto being – leave with more than you came with.
Tourists to Boston, Chicago, Dallas, Denver, Houston, New York City, Philadelphia, San Francisco, Seattle, Southern California, Tampa Bay, Toronto and most recently Orlando, can avail of the CityPASS benefit. By buying a CityPASS ticket you can be assured of the inclusion of the top most tourist attractions, skip- line facility in most places, a chance to do things at your own pace and convenience and most important, get up to 50% off on ticket prices.
Tickets can be purchased online at CityPASS.com or at the first attraction ticket counter. If you have purchase it online, you will receive a mobile voucher, which you can present at the first attraction you visit and get it exchanged for a ticket booklet, which you can use as per the eligibility and your convenience. Ticket booklets have to be used within 6 months of purchase and mobile tickets have a one-year validity. Ticket prices vary for each city and there are different options available depending on the number of attractions you want to visit. Some attractions are compulsory and then there are options for a few, that you could choose depending on your interest. City specific offers are written on the vouchers.
To get a CityPASS online, choose the destination city and proceed to select the number of attractions needed with the pass. You can add adult or kid passes and pay through Visa, MasterCard, Discover or American Express. Upon confirmation, you will receive mobile or printable tickets. You can visit the attractions over a period of 7 consecutive days. If you are visiting as a group, the tickets can be availed at a concession. Mobile tickets expire one year from the date of purchase. CityPASS products are non-transferable.
CityPASS allows buyers to choose if they needed the booklet shipped to their address. The booklet provides maps and other useful travel information. Shipping timeframe depend on the destination and shipping method. Also note that no refunds and exchanges are allowed for passes that are partially used. Any unused products are eligible for full refund within one year. Theme park tickets are non-refundable. For more information or queries on tickets, payment, cancellation, refund, or others, reach the CityPASS support.