Find below the customer service details of Cipla. Besides contact details, the page also offers a brief overview of the pharmaceutical company.
Head Office
Cipla House,
Peninsula Business Park,
Ganpatrao Kadam Marg,
Lower Parel, Mumbai-400013
Customer Service
Phone: +91 22 24826000
Phone: +91 22 24826701
Email: drugsafety@cipla.com
_____
About Cipla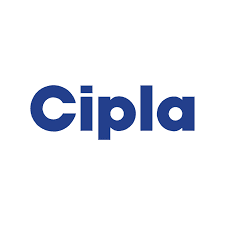 Cipla is a multinational pharmaceutical company, headquartered in Mumbai. With presence in more than 80 countries, Cipla has a portfolio of over 1500 products across multiple categories. The company strives to make healthcare more affordable, with key focus being in India, the United States, and South Africa. Cipla primarily develops medicines to treat cardiovascular diseases, diabetes, respiratory issues, and depression. Cipla is India's 42nd largest publicly traded company with a market capitalisation value of US $ 530 billion. The company was founded by Khwaja Abdul Hamied in 1935. Initially named 'The Chemical, Industrial & Pharmaceutical Laboratories', the name was later changed to 'Cipla Limited' in 1984. The US FDA approved the company for bulk manufacturing of drugs in 1985. Yusuf Hamied, son of the founder, also a Cambridge-qualified chemist, led the company further. Cipla has made some path-breaking contributions to global healthcare. The triple anti-retroviral therapy of HIV/AIDS for less than a dollar per day in Africa in 2001, is one of the worthy contributions that the company is known for. With a manpower of 25000 employees, Cipla recorded turnover of $ 2.3 billion in 2019-2020.
The pharmaceutical giant owns 46 state-of-the-art facilities, all dedicated to the research and manufacturing of drugs. India, the first and primary market of the company contributed to 39% of Cipla's global revenues in 2019-2020. Cipla is today the country's third-largest pharmaceutical company and has a portfolio spanning across areas concerning anti-infectives, cardio-metabolic, respiratory, urology and gastro. North America represents 23% of the overall revenues of the company. The drug maker also caters to markets in Germany, Norway, Spain, the UK, South Africa, Africa, Australia, and Sri Lanka. Some of the popular generic products manufactured by Cipla include Acigene Gel, Digusil MPS, Oxecaine, Alergin, Cetcip, Loratin, Emin, Okacet, Vertiron, Dericip, Doxicip, Azomycin 500, Cefix, Azipro, Cefrax, Cephadex, Levoquin, Cipmox, Novaclav, Roxee, Podocip, Zoclar, Alergin, Cheston, Nocold, Acarcip, Ethamcip, Glinil, Glygard, Tenepla, Voglicip, Paracip, to name a few.
Under its CSR initiatives, Cipla has established Cipla Foundation (CF), which works in collaboration with government, local administration and public health institutions in South Africa and India. The foundation works for the under-privileged and aims at providing access to better healthcare. The foundation distributed 132700 masks and face shields, 8500 + PPEs, 4400+ litres of sanitisers, 16200+ gloves during the COVID-19 pandemic. The company celebrated 85 years in 2021 and launched the book 'Caring for Life: The Cipla Story Since 1935' to mark the occasion. Cipla is continuously working to expand its product portfolio and contribute to better healthcare. If you have a feedback or query, you can reach the Cipla support through the details provided at the beginning of this page.