Find below visitor support details of Chitwan National Park, Nepal. Besides contact details, the page also offers a brief overview of the tourist destination.
Address
Subarnapur 44200, Nepal
Directions: Google Maps
Support
Phone: +977-056-411024
Phone: +977 1 4256909 (Nepal Tourism)
______
About Chitwan National Park
The land of Himalayas, Nepal is nature's best-kept secrets in South Asia, and is home to the Great One-Horned Rhinos and Bengal Tigers at Chitwan National Park. Established in 1973 as the first and the oldest National Park of Nepal, the wildlife and nature reserve, protects the last surviving ecological biodiversity in the Terai region. Originally, a hunting ground for the royals of Nepal, the National Park spread over 360 square miles, is the last refuge for rhinos and tigers from being extinct.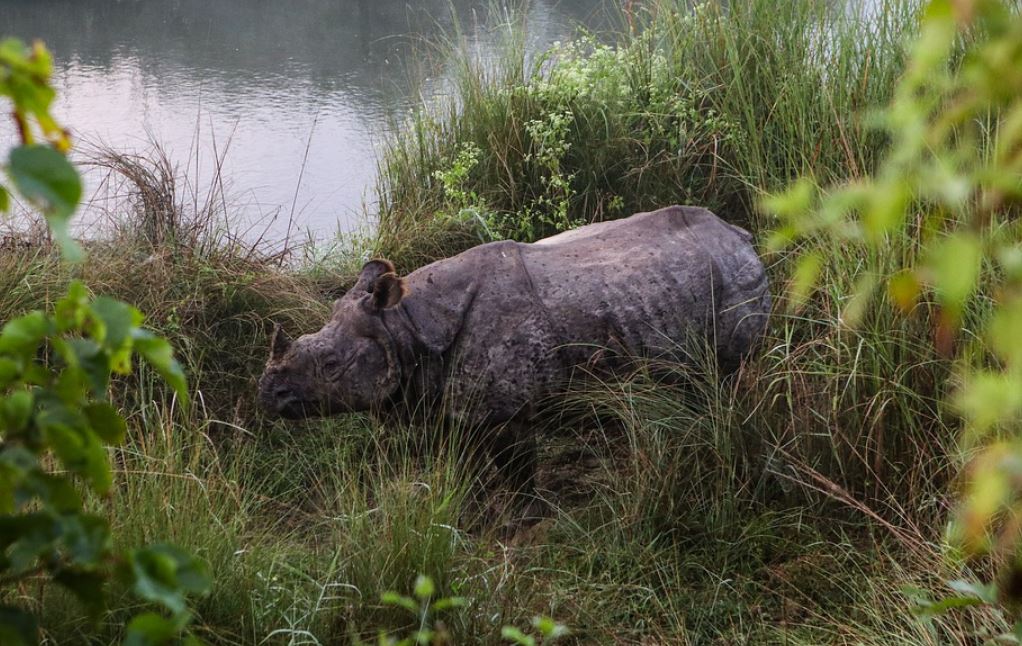 The word Chitwan means the heart of the jungle in Nepal, and the National Park is one of the best wildlife attractions in South Asia. In 1984, UNESCO designated Chitwan National Park as a World Heritage Site, attracting nearly 77,000 visitors every year from around the world. Today, the park is home to 645 One-Horned Rhinos, and 120 Bengal Tigers, 543 bird species, 68 mammal species, and 113 fish species. Besides wildlife, the protected reserve is rich in grasslands, Sal trees, and exotic flowers and shrubs.
There are 4 zones at the park, the Amaltari (West), the Kasara (Mid), the Madi-Bagai (South), and the Sauraha (East). These zones are hotspots for safari rides, museums, breeding centres, bird watching and canoeing rides. Activities to do at the Chitwan National Park are elephant safari, jeep safari, elephant breeding centre, jungle walk and bird watching, Canoeing, village walk, cultural program, and elephant bathing, crocodile breeding centre, Ox cart ride, and 20 Hajar Tal or 20 thousand lake.
Recommended duration for exploring Chitwan National Park is 3 hours to 2 days, and best time to visit is ideally the summer season from October – March. Avoid visiting during the monsoons, due to floods and breeding season, and as safari rides are fewer and it is difficult to spot animals. Safari rides and canoe rides last for 4 hours, and is the best option to spot rhinos, tigers and crocodiles. The timings are between 6:00am-6:00pm, and may vary with season and availability of jeeps.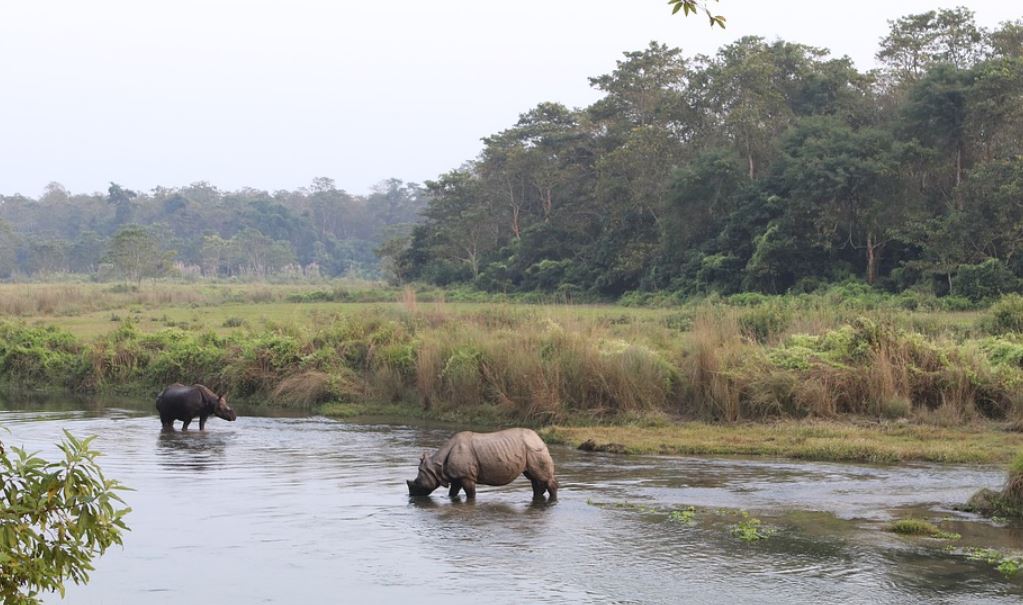 Entry fee for adults is 2000 NPR for international visitors, and 150 NPR for local residents, and free for children below 10, and safari rides cost anywhere from 2000 NPR – 3800 NPR for international visitors, and 200 NPR for local residents. The canoe rides cost around 1400 NPR -1800 NPR, and may vary based on seasons and demand. Lodging and resorts are available inside the park, and the National Park is a 6 hour drive from Kathmandu, and is easily accessed by road and air.