Find below customer service details of Chicken Licken, South Africa. Besides contact details, the page also offers a brief overview of the fast food restaurant chain.
Head Office
51 – 53 Booysens Road,
Booysens, 2091
Johannesburg, South Africa
Customer Service
Phone: 0800 11 36 35
Email: [email protected]
______
About Chicken Licken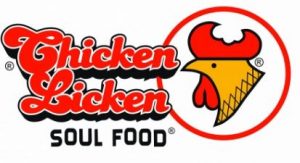 Chicken Licken is a South African fast food restaurant chain founded by George Sombonos in 1981. Today, the restaurant chain claims to be one of the top ten in the country. The outlets primarily sell fried chicken. Headquartered at Johannesburg, Chicken Licken operates in close to 240 locations. It competes with the likes of KFC, Steers and Nando's. Locate nearest Chicken Licken restaurant using the 'Find a Store' option on the website. You can visit the website to explore the menu or know ongoing offers. The Chicken Licken menu includes hot wings, fried chicken, popcorn chicken, burgers, sandwiches, coleslaw, salad, french fries, ice cream, soft drinks and sundaes. There are also combo meals that offer a variety of options and attractive discounts.
Interested in starting your own restaurant business? You can start a successful franchise business by joining Chicken Licken. An average store costs R4,8 million. The 'Fly-Thru' stores cost cheaper. Franchisees must pay a percentage of their monthly turnover to head office. The franchise fee covers training of staff, kitchen utensils, legal costs and store plans/development supervision. More information can be obtained under the Franchising section of website. If you have queries or have feedback on food or service, you can use the contact form or reach the support via social media platforms.