Contact Chhatrapati Shivaji Terminus: Find below customer service details of Chhatrapati Shivaji Terminus, Mumbai, including phone and email. Besides contact details, the page also offers a brief overview of the tourist landmark.
Address
Dadabhai Naoroji Road,
Chhatrapati Shivaji Terminus Area,
Fort, Mumbai 400001
Directions: Google Maps
Support
Phone: +91-22-22621450
Phone: +91-22-22622859 (CST Railway Station)
Email: nil
________
About Chhatrapati Shivaji Terminus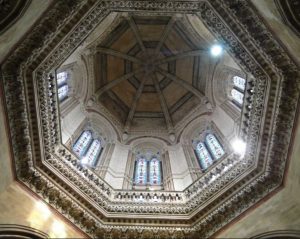 A significant heritage building, an architectural landmark, and the symbol of Mumbai, all rolled into one, Chhatrapati Shivaji Terminus is the first ever railway station, built in the Southern part of the Mumbai metropolis, in India. Being a major terminus, it is one of the busiest railway stations in the state of Maharashtra, and serves as the headquarters for the Central Railways in India, with 18 railway lines. The terminus operates from 11 out-station platforms, and 7 suburban platforms, for 3 million commuters on an every-day basis.
The terminus station built over a period of 10 years, neared completion in 1887, the year marking the Golden Jubilee of Queen Victoria's succession, and hence named the Victoria Terminus, in honor of the Queen. In 1996, the Indian Central Government changed the name to Chhatrapati Shivaji Terminus, in honor of Shivaji, the founder of the Maratha Empire in the 17th century and in 2004, UNESCO declared the terminus station as a World Heritage Site.
Designed by the British Architect Frederick William Stevens, the terminus station is an exceptional masterpiece of Italianate, and Gothic Revival architecture, from the early Victorian era, and seamlessly blended with the elements of the Indo-Saracenic architecture. The stone-domed structures flanked by battlement towers, the pointed arches, and the symmetrical shaped plan, are the salient features of the terminus, which share resemblances with the architectural character of most Indian Palaces.
Built with sandstone and limestone on the exterior, the interiors stand out with elegantly lined Italian marble and granite, for the floors and walls. In similar fashion, the ceilings retain the original and locally sourced yellowstone from Malad, along with Burma teak wood for doors and windows. At the entrance of the terminus, a lion and tiger, each one standing over an individual column, represents India and the United Kingdom.
Being a national property, the terminus site remains protected, and attracts tourists for its grandeur façade, steeped rich with architectural detailing, and illustrious history. Other places of tourist attraction, near the terminus station are the Gateway of India, Juhu Beach, the Elephanta Caves, the Marine Drive, and the Sanjay Gandhi National Park.
The terminus is a major focal point in the heart of the city, and well connected by air, road, and rail. Open 24 hours, the terminus is actively busy with people traffic, and busiest during weekends and public holidays. For more information or queries on timings, tickets, events, parking, or others, reach the Chhatrapati Shivaji Terminus support.