Contact Checkers Drive-In: Find below customer service details of Checkers Drive-In Restaurants, including phone and email. Besides contact details, the page also offers a brief overview of the restaurant chain
Head Office
Checkers Drive-In Restaurants, Inc.
4300 West Cypress St. Suite 600
Tampa, FL 33607
United States
Customer Service
Phone: 1-800-800-8072 (feedback)
Email: [email protected]
_____
About Checkers Drive-In Restaurants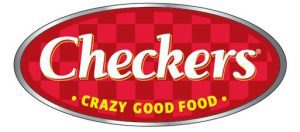 Checkers Drive-In is a popular restaurant chain in the United States, founded in 1986. Operating officially as Checkers Drive-In Restaurants, Inc, the brand operates drive-thru restaurants in more 800 locations. Besides Checkers, the group also operates the Rally's restaurants. The brand is headquartered at Tampa, Florida. The US hamburger chain has both company owned and franchised restaurants across 29 states, most of them in the South and Midwest. Selling hamburger, sandwiches, hot dogs, fries and shakes, the fast food chain competes with the likes of Burger King and McDonald's. You can locate a nearest Checkers drive-thru restaurant by entering city or ZIP on the website store locator. The Deals section lists all the irresistible deals one can find at the restaurants. You can also sign up for newsletter to get access to exclusive deals and promotions.
Not sure what to order at Checkers? See the full list of items on the menu online. Just navigate to the menu section to see items, both new and most popular. Popular burgers and sandwiches you will find include Baconzilla, Bacon Roadhouse, Cheese Double, Big Buford, Cheese Champ, Checker Burger, All American Cheeseburger, Spicy Chicken and Crispy Fish Sandwich. Other items include hot dogs, classic wings, boneless wings, fries, ice cream, milkshakes and soft drinks. The nutritional details of the burgers and others on the menu are available to view on the website. Interested in a career with Checkers? Know the current job openings in your city under the Career section. You can instantly apply for a job online as a registered user.
Checkers is looking to add new locations to it's network of restaurants across the US. If you are interested in the restaurant business, you can open a franchise easily with low initial investment. Checkers was ranked Top 50 in Franchise Business Review's 2018 Franchise Satisfaction Awards. You can get details of opening a franchise, the financial requirements, fee and royalty online. After receiving your application, Checkers will review and do a background check. Once approved, business owners will receive training and the necessary tools and resources to run the restaurant. For more information or queries on store locations, menu, franchise, career, or others, reach the Checkers support.