Find below customer support details of Cellular Jail, Andaman, including phone and address. Besides contact details, the page also offers a brief overview of the tourist destination.
Address
Atlanta Point, Port Blair,
Andaman and Nicobar Islands 744102
Directions: Google Maps
Support
Phone: 03192-232694 /232747 (Andaman tourism)
______
About Cellular Jail
Cold and stony, the walls of Cellular Jail, looms with the dark history of struggle, revolving around India's fight for Independence, from the feisty British Monarchs. Located at Port Blair, the the Cellular Jail known as 'Kala Pani', served as solitary confinement, for exiled Indian political prisoners, isolated from the Indian mainland. The prison, was one of the largest jails in Asia during the freedom movement, and is now a popular National Memorial, attracting tourists from all around the globe.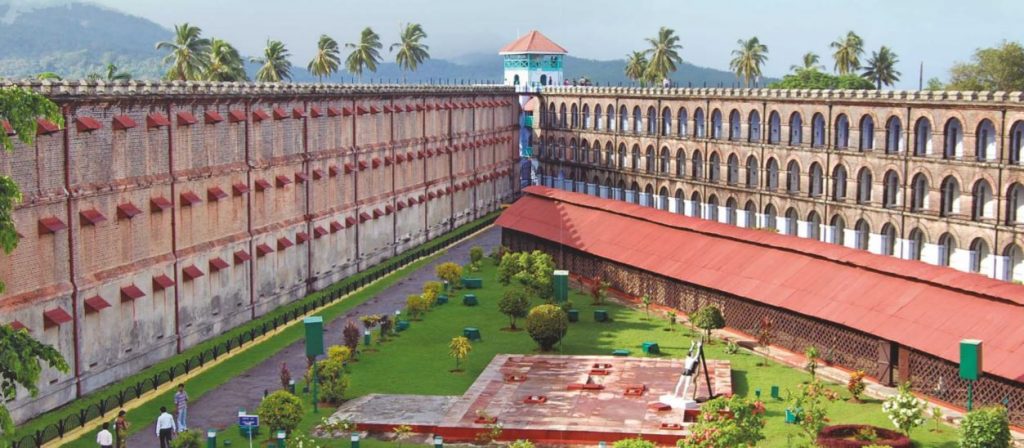 Built around 1896, to house exile Indian political prisoners, the construction stretched over 10 years, and neared completion in 1906. The design layout of the prison, resembled the spokes of a bicycle wheel attached to a central tower, based on the concept of Panopticon by Jeremy Bentham, an English social theorist. The prison followed a cell-type arrangement in a linear pattern, with each cell measuring 4.5mX2.7m, and hence named Cellular, with about 693 cells in totality.
Originally built with 7 wings, attached to the central watchtower, the 3-storied structure decayed with time and presently, only 3 wings remain attached to the watchtower. The watchtower served as the focal intersection point, for jailers to monitor the prison inmates, and each wing faced the back of another wing, to cut-off human interaction.
Additionally, the linear rows of cells, isolated inmates in the same wing, leaving them with minimal communication with each other. The cells without toilets and dormitories, housed eminent Indian freedom fighters such as Veer Savarkar, Batukeshwar Dutt and more. The construction material included Puce bricks from Burma, Iron gates, crowbars, Iron rods, fetters, and others.
Over the years, due to peer pressure from the newly formed Indian Government, the building was resurrected as a National Memorial, with a museum and exhibition gallery about freedom fighters, along with several other galleries on the first floor.
Open on all days of the week, excluding national holidays, the Cellular Jail functions between 10:00am-5:00pm, and best visited after the monsoons. Being located on a remote archipelago island, public access to Port Blair is via sea and air from the Mainland, with direct flights operating from major cities of India. The entry fee costs INR 30 per head and, INR 200 for filming, and INR 50 for the Light and Sound Show in Hindi and English, on Tuesdays and Thursdays. For more information or queries on tickets, timings, events, or others, reach the Cellular Jail support.