Contact Cell C: Find below customer service details of Cell C in South Africa, including phone and address. You can reach the below contact for queries on new Cell C mobile connections, billing or cancellation, internet plans, prepaid / postpaid subscriptions, or other questions. Besides contact details, the page also offers links and information on Cell C products in South Africa.
Cell C Head Office
Cell C (Pty) Ltd,
150 Rivonia Road,
Gauteng 2196, South Africa
Phone: +27 11 324 4000
Cell C Customer Service
Phone: Dial 140 or 084 140
Phone: 084 145 (new contracts & upgrades)
Phone: 084 145 (Cell C Direct)
Phone: 084 143 29 (SMS support)
______
View Bills Online
To view your Cell C bills online click here. You need to register before using the services.
Cell C Stores
Click here to locate a Cell C store nearest to your street. You can visit a local store to subscribe to new services or to make payment for your past or current bills.
About Cell C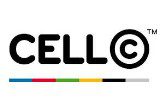 Cell C was founded by Saudi Oger and CellSAf in the year 2001. It is the third largest cellular network in South Africa. The telecommunications company had over 8.2 million subscribers (as of 2010). Cell C's network covers close to 92% of the population in South Africa. Cell C was the first to operate on a dual band network. Owned and operated by 3C Telecommunications, CellSAf and Lanun Securities SA, the company has about 570 roaming partners in 194 countries. Cell C reportedly has spent over R5-billion on its state of the art HSPA+.
Cell C offers both prepaid and postpaid connections. There are several recharge options available for prepaid connections. For contract connections, there are BlackBerry packages, ControlChat, Casual Chat, ActiveChat, BusinessChat, ValueChat, Telemetry, and more. Devices on which Cell C subscriptions can be got include BlackBerry, HTC, LG, Motorola, Nokia, Samsung, Red Bull Mobile and Sony Ericsson.
Cell C subscribers enjoy a range of services that include voice mailbox, faxmail, directory enquiries, call barring, call waiting, call holding, call forwarding, per second billing, SMS packs, minute collection and more. BlackBerry users also can activate value added services such as SMS, MMS and wireless data services. Cell C subscribers can also enjoy international roaming around the world. Cell C has partnered with cellular networks worldwide to facilitate roaming facility.
For high speed internet, Cell C operates on HSPA+ network. There are Smartdata bundles for prepaid connection, with bundle size from 100MB to 3GB. One can also get a 3GB, 12GB, 24GB and 60GB SIM cards valid for 365 days for a one-time payment. There are also USB speed sticks and routers for internet.