Find below customer service details of Cayman Airways. Besides contact details, the page also offers a brief overview of the airline.
Head Office
PO Box 10092
91 Owen Roberts Drive
Grand Cayman, KY1-1001
Support
Phone: 345-949-2311 (local)
Phone: 345-949-8200 /345-743-8200 (local)
Phone: 1-800-422-9626/ 305-266-4141 (US)
Phone: 876-613-9105 (Jamaica)
Email: [email protected]
Email: [email protected]
Email: [email protected]
_____
About Cayman Airways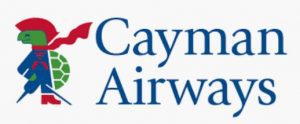 Cayman Airways is the flag carrier serving the Cayman Islands, a British Overseas Territory located in the western Caribbean Sea. The airline commenced operations in 1968 and operates flights from its main hub at Owen Roberts International Airport. With a fleet of 9 aircraft, the airline connects to more than 12 destinations. It has its headquarters at George Town, Grand Cayman.
Tickets for flights can be searched and booked directly on the website, or through an authorised travel agent. The Where We Fly section on the website shows destinations where the airline operates flights to. Within the island, the airline connects fliers to Grand Cayman, Cayman Brac and Little Cayman. Other destinations include Miami, New York, Tampa, Denver, Havana (Cuba), Kingston (Jamaica), Montego Bay (Jamaica), La Ceiba (Honduras) and Roatah (Honduras). The local flights are operated by the airline's subsidiary that goes by the name Cayman Airways Express.
Fliers can use the search tool on the homepage to find a flight on the desired date. The search results show the itinerary of flights, along with the fare and baggage rules. Tickets can be reserved using Visa, MasterCard or Discover cards. Early check-in is available at the Owen Roberts Airport. If you are carrying heavy bags, it is advised to read the Baggage Policy on the ticket or website to know the dimensions and restricted items. On most Economy Class flights, you are allowed to carry two checked baggage with 55lbs weight and one cabin baggage. Business Class fliers can carry up to three checked baggage. Excess baggage fee will be charged during the check-in.
Existing ticket holders can view and manage their ticket by signing into account. If you plan to make changes to name or date on the ticket, note that it depends on the rules of the fare purchased. Cancellation is allowed on eligible tickets. A refund can be requested by phone, in person or by mail. Frequent fliers can register for the Sir Turtle Rewards loyalty program to earn and redeem miles on every trip. Currently, there are three tiers – Silver, Gold and Platinum. The points earned vary according to the tier and distance. Members also enjoy priority check-in, extra baggage, priority boarding and lounge access. For complaints or queries on payment, cancellation, lost baggage, or others, reach the Cayman Airways support.