Contact Casey's: Find below customer service details of Casey's General Store, including phone and email. Besides contact details, the page also offers a brief overview of the company.
Head Office
Casey's General Store
One SE Convenience Boulevard
Ankeny, IA 50021
United States
Customer Service
Phone: (866) 922-0767
Email: nil
______
About Casey's General Store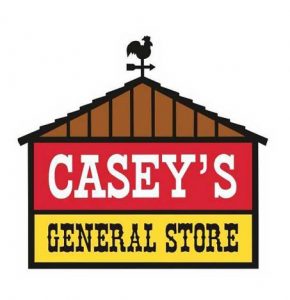 Casey's is a chain of convenience store and gas station founded in 1967. Headquartered at Iowa, US, Casey's currently operates in more than 2,000 locations across 16 states. At Casey's, consumers can shop for grocery, prepared food and gasoline. Apparently, the fourth largest convenience store business in North America, Casey's employs more than 37,000 who cater to 600+ million customers each year. Casey's distribution centers are located at Ankeny, IA and Terre Haute, IN.
Many of Casey's stores are located within Iowa, Illinois, Missouri, Kansas, Minnesota, Nebraska, Indiana, South Dakota, Wisconsin, Tennessee, Oklahoma, Kentucky, Ohio and Michigan. A large number of customers visit the stores for fuel and shopping general merchandise. All fuel is sourced domestically from major petroleum suppliers. It is also working on adding E15, E85, ethanol-free products and biodiesel. Regular at Casey's? Apply for Casey's Business Mastercard to set individual card usage, manage spending and enjoy exclusive rebates and discounts on gasoline and fleet card purchases.
New customers can locate a Cassey's store in their city using the store finder online. Customers can shop for stores by address, city, state and ZIP. The Deals section lists all the ongoing food and grocery deals at stores. If you want to know what food you can find at Casey's, check out the menu on the website. Options include pizza, salads, wraps, burgers, sandwiches, chicken wings, chips, cookies and beverages. Customers can order for home delivery. For those special occasions, you can buy Casey's gift cards that can be used at any store for the currency loaded.
Looking for job opportunities with Casey's? The open positions and locations are published under the Careers section. Both part-time and full-time employees enjoy a number of benefits including competitive wages, flexible work schedules, life insurance and transfer opportunities. For more information or queries on store locations, payment, cancellation, career, or others, reach the Casey's support.