Find below customer service details of Care.com. Besides contact details, the page also offers a brief overview of the company.
Head Office
Care.com, Inc.
77 Fourth Avenue, 5th Floor
Waltham, MA 02451
United States
Customer Service
Phone: 877-227-3115
Email: [email protected]
______
About Care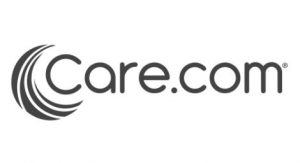 Care.com is a family care service launched by entrepreneur Sheila Marcelo in 2007. Today, the platform has grown to be the largest family care destination on the Internet. Care's services help families to find, manage and pay for child care, senior care and special needs care. And if you are a caregiver, the platform provides employment opportunities, connecting you with a family in need around your location.
There are millions of families looking for quality family care. Apparently, the number on Care exceeds 20 million families. Currently, Care operates in 20 countries and boasts of 14.6 million caregivers. Overall there are 35 million members registered on the platform. Headquartered at Waltham, Massachusetts, Care posted revenue of $192 million in 2018. While finding a babysitter or someone to care for the seniors was a tiresome task, with Care one can avoid the hassles involved and get verified caregivers and pay for them online. All caregivers undergo member screening and in-depth background checks, including Social Security Number verification and country-level criminal records checks.
And to deal with the legal and tax obligations, Care launched the HomePay, which assists in easy payroll solution, tax filings, and expert help in employee benefits, and workers' comp. And there is [email protected], designed to address employees' family care needs. Searching for a caregiver can be done on Care.com and iOS/Android app. Clicking on 'Find Care', you will get the options for choosing who is going to need care, whether kids, parents, pets or home. You will have options to further filter your search by kind of care – nannies/babysitters, special needs, tutoring, after school sitter and day care center. Other options to choose include the urgency (immediate, within week or month), minimum years experience, certified nursing assistant, and non smoker. Input the right zip code to find a caregiver nearest to your address.
The search results will show you name and details of the caregiver, college information, age and years of experience. The page has a short bio of the caregiver along with a picture. Further, you can see the rate per hour if selecting the caregiver. There are reviews left by other users who have hired the caregiver. You will need to register on the platform to communicate with the caregiver or ask questions. A CareCheck badge appears on a the profile to indicate enhanced screening. Families can order a CareCheck and Criminal Check for tracking Social Security Number, searching multi-jurisdictional criminal database and federal and county criminal records. You will see the "purchase" option under background check to order one.
To make payments to caregivers visit the Payment Center. While a basic membership is enough to set up account, post a job, search/view profiles and receive applications, you might want to upgrade to a premium membership to schedule interviews with caregivers, reply to messages and request background checks. Note that all Care subscriptions are non-refundable. There are membership plans for companies and corporates looking for caregivers to support employee care needs. If you are a caregiver, register on the platform for free and search for jobs that suit your profile. You can apply for a job instantly and wait for further communication from the care seeker. For complaints or queries on payment, cancellation, refund, career, or others, reach the Care support.