Contact Caffe Nero: Find below customer service details of Caffe Nero, including phone and email. Besides contact details, the page also offers a brief overview of the coffee chain.
Head Office
Caffè Nero Group Ltd
9-15 Neal Street
London WC2H 9QL
Customer Service
Phone: +44 (0)20 7520 5150
Phone: +44 (0)19 1250 4532
Email: complaints@caffenero.com
Email: enquiries@caffenero.com
___
About Caffe Nero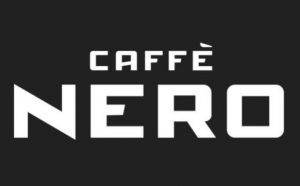 Caffe Nero is a popular European coffee joint that was founded by Gerry Ford in 1997. Headquartered at London, UK, Caffe Nero operates in nine countries that include the UK, Ireland, Poland, Cyprus, Turkey, UAE, and the US. Currently, there exist more than 825 Caffe Nero outlets spread across the country. Harris + Hoole is one of the brand's subsidiary. Click here to locate a Caffe Nero nearest to your address.
The menu includes latte with skimmed milk, latte with soya milk, americano, latte with coconut milk, latte with oat milk, cappuccino, cortado, mocha, espresso, macchiato, caramelatte, frappe latte, iced latte, mocha frappe latte and cold espresso. The food menu concists of croissants, maple pecan pastry, pain au chocolat, fruit salary, honey yoghurt, porridges, and sandwiches.
Introduce your friends and families to the taste of Caffe Nero by purchasing a gift card on the website. The gift cards can be topped up for any amount, and same can be used for purchase online or at stores. Also, Caffe Nero operates an e-store where you can shop for coffee, cups and t-shirts. Interested in a career with Caffe Nero? Filter jobs on the website by post/zip code or location. For more information or queries on store locations, online shopping, menu, careers, or others, reach the Caffe Nero support.