Find below customer service details of Cable Onda, Panama. Besides contact details, the page also offers a brief overview of the telecom company.
Head Office
Bldg. Cable Onda Hato Pintado Ave,
Panama, Panama PA
Support
Phone: +507 390-7555 (general)
Email: [email protected] (Go app queries)
______
About Cable Onda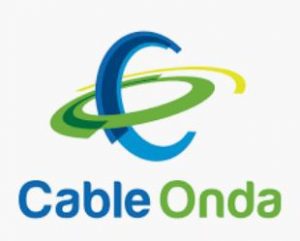 Cable Onda is a leading telecommunications in Panama operating since the year 1982. Part of Medios de Communicacion and Telecarrier International, Cable Onda provides Internet, telephony, television and mobile services to individuals and businesses. Corporate solutions include server management, data centers, security, VOIP and telephony. The services are provided through a fiber optic network laid throughout the country. You can check connectivity in your area on the website or by speaking to customer support.
New customers can place a request for a service directly on the website. As for plans, under residential fixed telephone services you have S (speed up to 60 Mbps), M (speed of 160 Mbps) and L (speed of 350 Mbps). The rates and features vary according to the plan. The S plan includes 1 Wifi Pro extender, 1 HD box and free unlimited calls. You can check coverage according to province and district before proceeding with a plan. The telephone services also provide the option of caller ID and private number.
For Internet, you have plans starting from 60 Mbps to 1GB speed. The 350 Mbps and 600 Mbps plans provide up to 2 HD boxes. You can connect up to ten devices at the same time. Subscribers can expand the WiFi coverage at their residence by going with Cable Onda's WiFi Pro. With the addon equipment you can extend signal up to 3 times its range. Subscribers can connect their computer, tablet, smartphone and smart TV at the same time. And if you need to leave home, you can use WiFi hotspots spread throughout the country. Current customers can access the hotspots free of charge. There are currently more than 700 hotspot locations across the country.
Television lovers can opt for digital HD TV services or satellite connection. With the digital HD TV, you can access the best programming on sports, movies and news, along with HD channels. There is a programming guide on the website that will help you track what is ongoing and upcoming on TV. There are different packages available according to your preference. With Cable Onda satellite connection you can access more than 90 channels with six times better resolution. Currently, you have HD Satellite Plan and Extra HD Satellite Plan. With the subscription, you also get a remote through which you can record, pause and rewind. Explore Video on Demand for the latest and trending movies and TV series.
Existing customers can download the Cable Onda Go app to watch live channels as well as on demand programming. The app is accessible for those with existing cable TV, digital TV and satellite antenna connection. And if you want to change or manage your current plan, you can talk to the customer support or sign in to your account online. By accessing your account on the web and app, you can also view current bills and pay any outstanding. For complaints or queries on payment, cancellation, refund, career, or others, reach the Cable Onda support.