Contact BuzzFeed: Find below customer service details of BuzzFeed.com, including phone and email. Besides contact details, the page also offers a brief overview of the company. Reach the customer service below for support, complaints or feedback.
Head Office
BuzzFeed, Inc.
111 E. 18th Street
13th Floor
New York, NY 10003
Customer Service
Email: [email protected] (tips)
Phone: +1-516-415-2358 (tips)
Phone: 212-431-7464 (corporate)
____
About BuzzFeed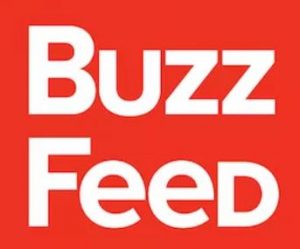 BuzzFeed is a digital media company that publishes news, celebrity gossip and viral content. The New York-based company was founded by Jonah Peretti and John S Johnson III in 2006. Today valued at $1.7 billion, BuzzFeed boasts an audience of 650 million from around the world. Each month, there are more than 9 billion content views. BuzzFeed has more than 18 offices, employing 1,300+ people. The offices are found in cities like Sydney, Mumbai, Mexico, Toronto, Tokyo, Berlin, London, Paris and Madrid. The digital media powerhouse is found on Facebook, Snapchat, YouTube, iOS and Android. The social news site is said to be the fastest growing on the Internet.
The highly shareable news posts contain large pictures, links and useful information. More than half of the readers come through social media. The content is fun, engaging as well as informative. There are several how-to articles dealing with fashion and health as well. On the homepage, you can follow all trending news under the Top Posts. The Trending Now section shows all the recently trending articles. The articles contain several pictures, related links, tweets and videos making it very engaging. There is a Comments section for those who would like to leave their opinion.
The top menus seen on BuzzFeed include News, Videos, Quizzes, Books, Food, Business, Community, Health, Music, Life, Podcasts, Politics, Tech, Weddings and World. The Videos section has funny, serious and shareable content updated every day. You can see the latest as well as trending videos. All the features available on the website can be accessed through the BuzzFeed smartphone app for iOS and Android. Subscribe for the newsletter to receive top news and tips right in your box as and when it is sent.
Came across an interesting piece of information that is worth reporting? You can contact BuzzFeed's editorial team to investigate and expose. BuzzFeed will protect your identity and engage in highest form of investigative journalism. Reach the advertising section for queries on promoting your product or article through BuzzFeed's platform. Interested in a career with BuzzFeed? The Jobs section will show you the open positions and opportunities, be it freelance, apprenticeship or full time. You will find openings in admin, advertising, journalism, design and technology. For more information or queries on news, advertising, press, tips, career/jobs, or others, reach the BuzzFeed support.