Find below the customer service details of Burger King (US). Besides contact details, the page also offers a brief overview of the company.
Head Office
Burger King HQ
5505 Blue Lagoon Drive,
Miami, FL 33126
United States
Customer Service
Phone: 1866 394 2493
Web: Support
_____
About Burger King (US)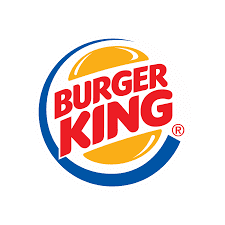 Headquartered in Miami, Florida, Burger King is almost a seven-decade-old fast-food chain with more than 17,000 locations around the world. Most of these are located in the United States and are privately owned and operated. Burger King was originally known as Insta-Burger King, and as of date, it has strong presence in around 100 countries. In Australia, however, Burger King is called Hungry Jacks instead of Burger King. Globally, an estimated 11 million customers visit Burger King outlets each day. Originally founded by Keith J. Kramer and Matthew Burns, the company was purchased by James McLamore and David R. Edgerton. In 2002, a group of investment firms led by TPG Capital took over the fast-food joint. The TPG Capital later divested their interest in the firm by selling it to 3D Capital of Brazil. Burger King reported revenue of US $1.78 billion in 2019.
Burger King is the second largest fast-food chain in the United States, right after McDonald's. The best of their concoctions is the world-famous Whopper. Whopper is the signature burger of the joint and was introduced in the year 1957. Having perfected it for over 6 decades, Whopper remains the most appealing product on Burger King's menu. Since its launch, many variations of this burger have been launched. As of today, Texas Double Whopper and Impossible Whopper are on the menu, along with the Classic Whopper. Other than Whopper, Bacon King – a flame-grilled beef burger with a hearty portion of bacon has been on the menu for a long time. Double Stacker King, a burger with two patties, and bacon and Cheese Whopper are also popular among burger lovers. Other than these, Whopper Junior, Original Chicken Sandwich, Crispy Chicken, Spicy Crispy Chicken, BBQ Bacon, Crispy Chicken Sandwich, Chicken Fries, and Big Fish Sandwich are some of the items on the menu. Other mouth-watering items that are part of the menu include Bacon Double Cheeseburger, Double Cheeseburger, Bacon Cheeseburger, Classic Cheeseburger, Chicken Junior, Spicy Chicken Junior, Fries, Onion Rings, Nuggets, and Tacos. Burger King serves salads and has a very elaborate kid's menu. Other than these items, Burger King also serves hot-dogs at various US locations.
You can order from Burger King's menu in the comfort of your home. All you need to do is to log on to the official website, choose the delivery city, and enter the location. You will be able to see the menu, after which you can select the items you wish to order. Food lovers can also choose a restaurant for dine in. Reach out to Burger King customer support for any complaint or feedback related to food or experience.