Contact Burger King South Africa: Find below customer service details of Burger King in South Africa, including phone and email. Besides contact details, the page also offers a brief overview of the fast food chain.
Head Office
Burger King South Africa
PO BOX 6972
Roggebaai
Cape Town, 8001
Customer Service
Phone: 080 WHOPPER
Phone: 080 946 7737
Email: [email protected]
______
About Burger King South Africa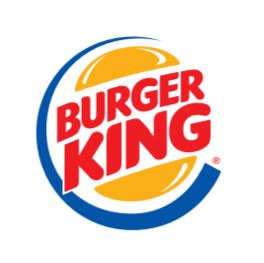 Burger King is a leading international fast food chain selling hamburgers, chicken, fries and drinks. While a large number of outlets are located in the US, Burger King also has presence across Europe, Asia, Africa and the Middle East. Each day there are more than 11 million people visiting Burger King restaurants. In South Africa, Burger King began in the year 2013. Officially it operates as Burger King South Africa (Pty) Ltd and is part of Restaurant Brands International. The fast food hamburger chain was first launched in the Western Cape.
Locate a Burger King restaurant using the store locator on the website. Download the official app for Android and iOS to locate restaurants, earn reward points or purchase meals when visiting the restaurant. Food lovers can explore the various burgers and other items online. The stores sell whoppers, beef/chicken burgers, sides, desserts, cold drinks and hot drinks. Some of the popular burgers include Big King XXL, Cheeseburger, Double Cheeseburger, Boerewors Burger, Hamburger, Double Stacker, Triple Stacker, Quadruple Stacker, Triple Stacker XL, Whopper Sandwich, Fierce Whopper, Double Whopper Jr with Cheese, BK Crunch, Original Chicken Sandwich, and Chicken Big King. If looking for a snack or quick bite, you can find fries, onion rings and chicken nuggets.
Besides those burgers on the menu, you can also enjoy a made to order whopper sandwich. The sandwich will be made with the ingredients you need, be it extra onions, cheese, pickle, lettuce or sauce. If looking for nutritional information, you can get details of fat, sugar, sodium or others on the product pages. If you have a coupon, you can redeem them at all Burger King restaurants in South Africa. Each guest is permitted to redeem only one coupon/receipt per month. Interested in a career with the hamburger chain? You can submit your resume to the email listed on this page to know any openings at any of the Burger King restaurants. For more information or queries on restaurant locations, menu, online ordering, or others, reach the Burger King South Africa support.