Find below the customer service details of Burger King in India. Besides contact details, the page also offers a brief overview of the fast food chain.
Head Office
Burger King India Pvt Ltd,
Mittal Commercial, Hasan Pada Road,
Andheri East, Mumbai – 400059,

Customer Service
Email: [email protected]
_____
About Burger King (India)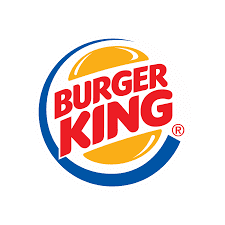 The second-largest fast-food chain in the world, Burger King is a household name across the globe. Burger King is an American multinational that began business seven decades ago. Formerly known as Insta-Burger King, the company was founded by Keith J. Kramer and Matthew Burns. As of today, Burger King has more than 17,000 locations. Most of these branches are privately owned and operated. Burger King keeps on changing the terms and conditions of selling Franchises. These terms vary from region to region. As of date, Burger King is operational in 100 countries. 
In India, Burger King has a very rich and diverse menu. Burger King's trademark Whopper has been altered to suit the needs and preferences of food lovers in India. Instead of using a beef patty, the Whopper uses mutton and a chicken patty instead. The company sells a vegetarian Whopper to cater to a very large chunk of the vegetarian population. Apart from this, Burger King has also introduced a Paneer (Cottage cheese) Whopper. Cottage cheese is heavily consumed by the vegetarian population in India. Other than these options, you have burgers such as Fiery Chicken Burger, Chicken Chili Cheeseburger, BK Grill Chicken Burger, Crispy Supreme Chicken Burger, and Cheese Meltdown Burger.  The company also serves serves a wide range of beverages and desserts. Customers can also order fried chicken at many branches of Burger King in India.
To order your meals online, all you need to do is to log on to the website. Additionally, you can locate a restaurant nearest to your address by inputting your pin code. You can either enter your location or allow the website to detect your location. You can also create an account on the website to conveniently place orders in the future. For all those loyal burger fans, Burger King has a loyalty program that will allow you to collect crowns against each order. These crowns are redeemable and can be used for future orders. For nutritional information, offers and latest additions in the menu, you can visit the official website. Reach the Burger King India support for feedback on food or dine-in experience.