Contact Bunge: Find below customer service details of Bunge Limited, including phone and email. Besides contact details, the page also offers a brief overview of the company.
Head Office
Bunge Limited
50 Main Street
White Plains, NY 10606
Support
Phone: 914-684-2800 (corporate)
Phone: +1 347-630-5845 (general)
Phone: 314-292-2000 (Bunge North America)
______
About Bunge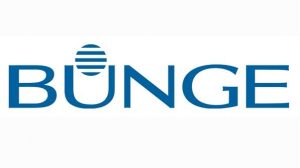 Originally founded as a trading company by Johann Bunge in 1818, the business of import-export at Bunge went on to capture a huge share of the current agricultural market. The success has been mainly the result of a collaborated effort from all the family members of Bunge and Born, making its transition to a grain trading company catering to the demands of Argentina's agri-market in 1884. Gradually, the company made headways to Brazil and then to the continents of North America, Asia and Europe, soon becoming an industry major in Consumer Staples. While the owners have changed since then, the entrepreneurial spirit and purpose has remained, transforming Bunge into a growth engine for greater prosperity in all crop-growing regions of the globe.
This agribusiness and food ingredient company has been transforming the arena of global food supply chain through its innovative yet eco-friendly approach right from procurement and processing to consumption. Bunge is also involved in the production of sugar and ethanol besides selling fertilizers. The company is headquartered at White Plains, New York, US although it operates from a number of regional hubs in major countries that procure, store, process and market the products. Brands that are part of Bunge portfolio include Espiga, Nutra-Clear NT, WholeHarvest, Pour'n Fry, Pristine Gourmet, Nuestra, San Vicente, Manitoba, SPS Ramallo, Valderey, Primor, Startmix, Alsamar, Chambal, Masterline, Dalda, Gagan, Venusz, Komili, Primor, Soya, Salsaretti and Delicia. The brands represent a range of products like oils, rice, snacks, milled rice and wheat products.
Bunge has shown great commitment in making possible the direct procurement of field produce and delivery of the same to the market. Where processing is applicable, it has managed to handle such commodities with minimal risk and timely dispatch to all its stakeholders, thus maximising returns. With effective forecast calibrated through a visionary management at the helm, Bunge has shown great discipline in terms of carrying out of purchases, sales and export. Besides food grains, the company has extended its expertise to the field of modern day ingredients that include corn and wheat speciality ingredients, edible oils as well as animal feeds.
As a global company, Bunge operates under some major brand names like Manitoba in North America, Primor in Argentina, Deli in Europe and Dalda in India. In Brazil, Bunge is the largest exporter of agricultural products. Bunge currently operates in more than 40 countries. The website lists all the brands and products for consumers to gather information from. Bunge has partnered with The Nature Conservancy and a few other NGOs to launch Agroideal.org in South America to facilitate sustainable growth in soy production. Bunge is also the first in the industry to join hands with the Ship Recycling Transparency Initiative (SRTI) that seeks to coordinate with ship owners to maintain stringent social and environmental parameters in connection with recycling.
Bunge has been constantly on the hunt for talented and effecient staff to join its facilities and units. You can know the current job opportunities on the website. For more information or queries on store locations, partnership, careers, or others, reach the Bunge support.