Contact Bulgaria Air: Find below customer service details of Bulgaria Air, including phone and email. Besides contact details, the page also offers a brief overview of the airline. Reach the customer service below for support, complaints or feedback.
Head Office
Ivan Vazov 2 str.
1408, Sofia, Bulgaria
Customer Service
Phone: +359 (0) 2 402 04 00
Email: [email protected] (support)
Email: [email protected] (official)
Email: [email protected] (cargo)
______
About Bulgaria Air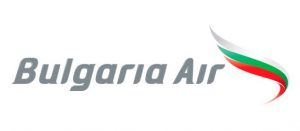 Bulgaria Air is the national airline of Bulgaria, founded in 2002, with its main hub at Sofia Airport. Part of Balkan Hemus Group, the airline with a fleet of 10 aircraft connects to more than 25 destinations. While Burgas and Varna in Bulgaria remain the focus cities, the airline operates regular flights to Europe, Russia and the Middle East. Charter flights can be booked for more than 100 destinations. The charter flight is operated under the brand Bul Air. Together with its partners, the airline makes travel to more than 400 cities effortless. It currently has codeshare agreements with Alitalia, Aeroflot, Air France, Air Italy, Aegean Airlines, Czech Airlines, Iberia, KLM and LOT Polish Airlines.
Headquartered at Sofia, Bulgaria, the airline's current destinations include Bucharest, Prague, London, Paris, Rome, Lisbon, Milan, Brussels, Zurich, Vienna, Athens, Beirut, Moscow, Varna, Berlin, Madrid, Barcelona, Tel Aviv, Frankfurt, Amsterdam, Malaga and Burgas. On the official website, you can see the ongoing promotions and also search for flights between two cities for preferred date. Tickets can be booked at any of the Bulgarian Air office or on the website. The website accepts Visa and MaterCard. Cancellation policies vary according to ticket class. You can read the terms on the ticket or on the Help section of the website.
If you have an existing ticket, you can check-in online with name and booking reference. The check-in is open 2 hours before flight departure time. On most flights, Economy class passengers are allowed to carry one piece of cabin baggage with weight up to 10kg and one check-in baggage with up to 23kg weight. Business class passengers have the benefit of extra checked and cabin baggage. Upgrade to Business Class to enjoy comfortable travel, priority check-in/boarding, inflight catering and access to airport lounges. For group reservations and booking of cargo, reach out to the support for additional information. You also can enquire on insurances, hotels and car rental. If you are a frequent flier register for the Fly More loyalty program to earn and redeem miles on every travel. For more information or queries on payment, cancellation, refund, career, or others, reach the Bulgaria Air support.