Find below the customer service details of Bukalapak. Besides contact details, the page also offers a brief overview of the ecommerce company.
Head Office
Metropolitan Tower Lt. 22
Jl. R.A. Kartini Kav. 14 Cilandak Barat
Jakarta Selatan – 12430, Indonesia
Customer Service
Phone: 021-50813333
Web: Support
_____
About Bukalapak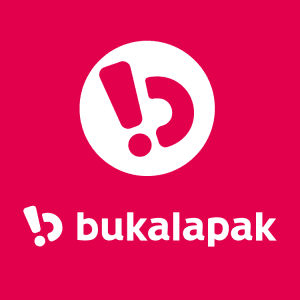 With a commitment to help the digital economy in Indonesia, Bukalapak started its operations in 2010. This Indonesian e-commerce company is one of the biggest in the country and works to elevate SMEs (Small and Medium Enterprises). The company has shown considerable growth in the last few years and currently hosts 90 million active users. Going by the numbers, more than 30% of the total Indonesian population has already visited Bukalapak. Founded by Nugroho Herucahyono and Achmad, the company started working in the homestay market, and the company persuaded the SMEs to join, one after the other. Through their online and offline platforms, Bukalapak has served more than 5 million partners. The startup unicorn's platform allows users to sell their goods digitally. Through digital platforms it aims to give Indonesian SMEs a competitive advantage. Bukalapak sellers are referred to as Pelapaks. The company was awarded the Achmad Bakrie Award XVI in 2018 for its contributions to technology and entrepreneurship.
Bukalapak laid off a considerable number of employees in 2019 in a bid to cut down operational costs. The company also decided to let go of the small retails and the internet-of-things division, but the core functions such as digital marketing remained unaffected. Bukalapak sells a wide range of products through its online platform. Some of the categories featured include clothing, accessories, shoes, food, sports, motorcycle accessories, electronic items, mobiles, computers, hobbies and collection, refrigerators, audio players, batteries, home appliances, smart gadgets, tablets, among others. Besides these items, the website also facilitates mobile top-ups, bill payments, and purchase of flight or train tickets. You can even pay your electricity bills, credit card EMIs, insurance premium, state revenue, PDAM water bill, or even open mutual fund account.
There are two ways to shop or use the Bukalapak portal. You can either download the app on your smartphone, or you can log into the Bukalapak website. Shopping is a breeze. You will need to register yourself on the website or app, with credentials like your name, address and mobile number.  Shipping is quick as Bukalapak collaborates with multiple delivery partners across Indonesia. Some of them include the likes of Abil, Gosend, J&T express, GrabExpress, Lion Parcel, Wahana Express, Indah Logistik Cargo and Paxel. If you have any complaint, query, or feedback related to the products, delivery, payment, or refund, you can reach out to the Bukalapak customer service. App users have direct access to the support tab in the app and can seek help right there.