Find below visitor support details of Bryce Canyon National Park, including phone and email. Besides contact details, the page also offers a brief overview of the tourist landmark.
Address
Bryce Canyon National Park
Bryce, UT 84764
United States
Directions: Google Maps
Support
Phone: 435-834-5322
Email: nil
_______
About Bryce Canyon National Park
Located in Utah, Bryce Canyon National Park is popular for weathered rocks also known as hoodoos, formed around 65 million years ago, in the Colorado terrains. These hoodoos of rock formations create amphitheatre-like structures at the park, in colours of red, brown, and white, on an area of 35,835 acres. Named after Ebenezer Bryce, a Scottish immigrant, the park has the world's largest collections of distinct hoodoos, and attracts around 1.2 million visitors every year. Native Americans were the earliest dwellers to settle in the land, and are the best place to view more than 2,000 stars on a starry night.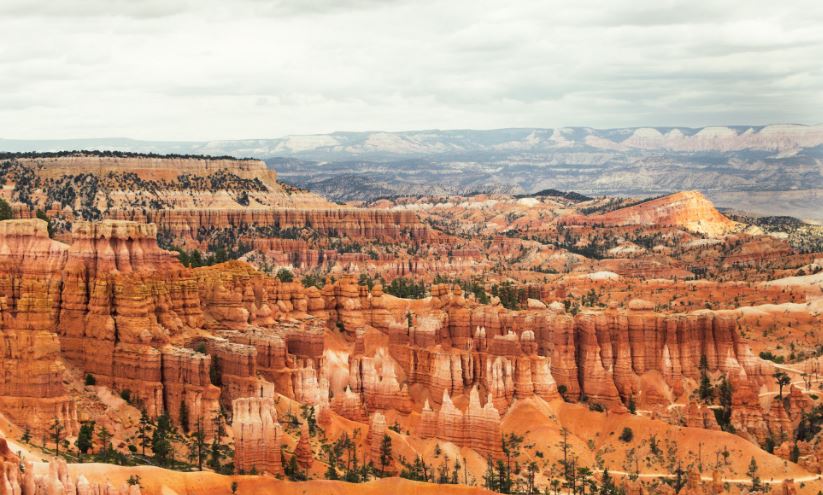 Established as a National Park in 1928, Bryce Canyon divides into 3 zones, namely the lowest area, the mid-elevation, and the harshest area. The lowest area is famous for Junipers, the mid-elevation for pine forests, and the harshest area for bristlecone pine trees. Home to over 400 plant species, 170 bird species, and 12 mammals, the park protects three wildlife-endangered species, namely the Prairie dog, the willow flycatcher, and the condor. There are 13 viewpoints for visitors to capture panoramic visuals of the amphitheatre hoodoos, and the best time to visit the park is from May- September, and from October-April for ranger-guided activities.
Daily ranger-guided programs at the Park are Geology talks (all year), RIM walk (summer-fall-spring), Kids programs (summer), Evening programs (varies), Full moon hikes (full moon nights), Astronomy programs (varies), and Snowshoe hikes (winter). Most of the ranger- guided programs are available all through the year, with interesting schedules during the tourist season from spring to October. In addition, two camping grounds at the park are available in summer on a first come first serve basis, for visitors. Other things to do at the park are camping, hiking, winter outdoor activities, dog festival, backcountry hiking, and motorbike rides.
Open all round the year, Bryce Canyon National Park functions 24 hours in a day, and the visitor centre is open from 8:00am-8:00pm in the tourist season, and from 8:00am-6:00pm in the off-season. The park temporarily shuts down in winter, and remains closed until the roads are safe for travel. The Park fee is valid for 7 days, and cost $35 for private vehicles and its passengers, and $20 for an individual by foot or cycle, and $30 for an individual with a motorcycle. Annual passes are available for $40 with one-year validity, and camping fee starts from $20 per head for a night.