Find below the customer service details of Brooklyn Academy of Music. Besides contact details, the page also offers a brief overview of the performing arts venue.
Head Office
Brooklyn Academy of Music
30 Lafayette Ave
Brooklyn, NY 11217
United States
Customer Service
Phone: 718 636 4100 (customer service)
Phone: 718 636 4194 (membership)
Phone: 718 636 4182 (patron services)
Email: [email protected]
Email: [email protected]
_____
About Brooklyn Academy of Music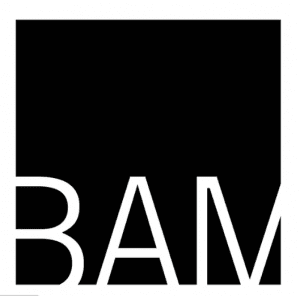 Brooklyn Academy of Music, better known as BAM to New Yorkers, is a venue for performing arts located in Brooklyn. BAM is known to be a center for avant-garde performance. The institution showcased its first performance in 1861 and has constantly worked to expand its audience. The formal set-up, however, became operational in 1908. BAM is housed in a beaux-arts theatre complex and has been the talk of the town for many performing arts events. The institution is currently headed by Katy Clark and David Binder is working in the capacity of artistic director. The institute has flourished with support from the Rockefeller NYC Cultural Innovation Fund. BAM has already added a 250-seat theatre which included a classroom space and a rehearsal hall, after its successful capital campaign with the Cultural Innovation Fund. The new space of BAM is known to offer a wide range of programs for adept learners, and also provides support to emerging artists.
The Peter Jay Sharp Building of BAM houses the BAM Rose Cinemas and Howard Gilman Opera House. The building was designed in 1908 by Herts and Tallant. The Gilman Opera House provides ample space of 2109 seats. The BAM Rose Cinemas comprise 4 screens, which are known to showcase repertory and independent films, and series. The BAM Strong is another array of spaces that consists of a Harvey Theatre on 651 Fulton street. The theatre was earlier known as Majestic Theatre and currently accommodates 874 seats. The newest addition to the property is a BAM Fisher Building, which was opened in 2012. The new building contains Fishman Space, Fisher Hillman Studio, a performance and rehearsal space, and a 250 seats black box theatre, along with additional administrative offices. Brooklyn Academy of Music is known to create and coordinate various programs involving films, theatre, dance, music, virtual art, galas, and events.
BAM Education is another segment for the institution which connects learning and creativity with the students, and audience of all ages. The institution also offers membership programs for whosoever is interested. The memberships are available as per levels, ranging from 1 to 5 and a '+'. The cost for level 1 membership is $85, which goes to $150, $300, $500, $1000, $2000 for level 2, 3, 4, 5, +, respectively. Each membership level has its own set of benefits. The basic level, level 1, offers advance access to special screenings, 50% off on movie tickets, $5 off on tickets to special screenings for two, advance access to live performance tickets, and more. As you consider more advanced membership levels, the benefits also increase. Payments can be authorized via major credit and debit cards. You can use the official website for purchasing tickets for events. Tickets are available 24 hours throughout the week. Customers can reach out for assistance on dedicated helpline numbers for any queries or issues related to tickets, events, refund, cancellation or memberships.