Contact Broadway Theatre: Find below customer service details of Broadway.com, including phone and email. Besides contact details, the page also offers a brief overview of the popular tourist destination. Reach the customer service below for support, complaints or feedback.
Head Office
729 7th Avenue, 6th Floor
New York, NY 10019
United States
Customer Service
Phone: 1-800-BROADWAY
Phone: 1-800-276-2392
Email: [email protected] (ticket queries)
Email: [email protected] (group tickets)
_____
About Broadway Theatre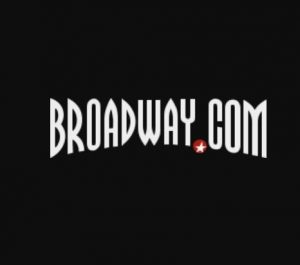 One of the all-time favourite pastimes of New Yorkers is to spend the evening at the theater followed by dinner, and the name that comes to mind immediately is Broadway. No visit to New York is complete without one taking in a show and dinner on Broadway. Broadway, also known as the Theater district, is the popular name for Broadway theater in New York. It is not just a single theatre but 41 theaters on Broadway road where plays and shows are staged. Musicals are the most popular shows hosted here and many careers are made or broken here. The longest running play with over 11,900 shows, Phantom of the opera, is still going strong and wowing audiences. Shows are classified into two categories – Plays- with spoken dialogues to tell a narrative, and Musicals, which tell a story through song and dance.
Many of the shows on Broadway, be it musicals, plays or stage shows, sign up world class actors from Hollywood and the British cinema and theater, to attract larger audience to the shows. Performances enthrall audiences with lavish sets, award winning music and all the glitz and glamour one associates with an evening at the theater. The spectacular light and sound effects transport you into a mesmerizing world of make believe. Plays and shows of all genres are produced, making it a viewer's delight to choose between comedy, tragedy, parody, farce, sinister plots and flippant.
Some of the longest running Broadway shows include The Phantom of the Opera, Chicago, The Lion King, Wicked, Mamma Mia, Beauty and the Beast, The Book of Mormon, Jersey Boys, Les Miserables, Oh! Calcutta, Miss Saigon, Grease, Hairspray, The Producers and Oklahoma, to name a few.
The evening shows run from Tuesday to Saturday at 7pm and 8 pm and the matinee shows run from 2 pm on Wednesdays and Saturdays. There is also a special matinee at 3pm on Sundays. Mondays are days off when no shows are held. Tickets can be purchased from any TKTS booths at multiple locations and attractions in mid-Manhattan. They can also be purchased online from broadway.com, a website which provides comprehensive information about shows currently playing. Ticket prices vary depending on the popularity of the show or on the cast. Tickets for shows range from $100 to $450, while same day tickets can sometimes be got for as little as $25.
Orchestra tickets start from $89, Front Mezzanine seats cost $145 and above and the rear mezzanine seats range between $59 and $89. There are of course, many special offers on tickets and you could even get a slot for $25 if it is a long running show. Orchestra seats afford the closest and best view of the play, while the mezzanine is elevated and gives the viewer a complete central of the stage. Some theaters have balcony seat which are above the Mezzanine level and are a much more affordable option.
So, how do you choose which show to take in? While choosing a show, check all the shows running on Broadway and Off Broadway and then make a choice. The difference between the two is basically to do with the size of the theater – Broadway theaters seat 500 or more and have the more popular shows and musicals, and Off Broadway theaters have between 99 and 499 seats. Choose a genre you enjoy – comedy, drama, satire, parody, farce etc. You might choose based on who you are going with and what the enjoy too.
The next choice to make is which show to go to – Matinee or Evening show. This depends on what your plan for the day is. If you have to drive back a long distance after the show, you should choose the matinee show. However, popular among theater goers, is a show and dinner combination. In that case choose the evening show.
Evening shows are more in number and feature the more popular actors. You could get a Broadway Dinner package which includes a show of your choice and dinner at either Sardi's, one of the most noted restaurants of Broadway, or Justin Timberlake's Barbeque Joint. An evening show or matinee ticket with a three course meal at Sardi's costs $165 to $215 per person and a pre-fixed dinner and drinks for an evening show comes at $ 225. Of course, if it is a new show which is successful, tickets alone would cost anywhere between $300 to $400. So whatever the budget, whether a visitor or local, and whatever your choice of show, Broadway provides an evening of spectacular entertainment and you would surely enjoy a magical evening on Broadway.
Broadway show tickets can be purchased online using Visa, MasterCard, Discover, American Express, PayPal or Broadway gift cards. Each year the website reportedly sells more than 1 million theater tickets. Not just the website, Broadway also offers the option to explore prices and ticket options on the official smartphone app. You can also explore Broadway shows, get an overview of the musicals/plays and see behind the scene videos and news on the app. Note that if you are visiting as a group, you may enjoy a discounted price. Tickets cannot be cancelled after confirmation. However, users have the option to purchase a cancellation insurance to receive full refund. For more information or queries on tickets, timings, refund, cancellation, parking, career, or others, reach the Broadway support.