Find below the customer service details of Bridgestone Tires. Besides contact details, the page also offers a brief overview of the company.
Head Office (US)
200 4th Ave. S.
Nashville, TN 37201
United States
Phone: 615-937-1000
Customer Service
Phone: 1-844-456-9162 ( US service support)
Phone: 1-800-847-3272 (warranty support)
Global Contacts
Phone: 1300 145 182 (Australia)
Phone: 0800 016 1718 (Brazil)
Phone: 1-800-724-3012 (Canada)
Phone: 400-080-0088 (China)
Phone: +32 (0)2 714 67 00 (France)
Phone: 1800-222-088 (India)
Phone: +62 267 440 201 (Indonesia)
Phone: 0120-39-2936 (Japan)
Phone: 1300 88 2168 (Malaysia)
Phone: 800 953 2139 (Mexico)
Phone: +7 (800) 775-85-06 (Russia)
Phone: 011 923 7500 (South Africa)
Phone: +65 65404196 (Singapore)
Phone: +90 262 316 40 00 (Turkey)
Phone: +44 1926 488500 (UK)
About Bridgestone Corporation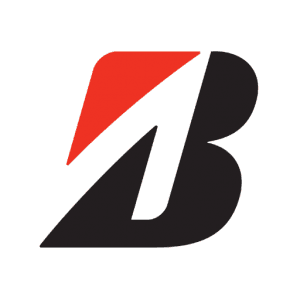 Bridgestone Corporation is a leading auto and truck parts manufacturer. Founded in Japan by Shojiro Ishibashi, the name 'Bridgestone' is a transposition and translation of 'Ishibashi', which means stone bridge. Shojiro Ishibani took over his family clothing business, but his interest remained in motorized transportation. He wanted to make his contribution, and that dream gave birth to Bridgestone Corporation in 1931. Bridgestone was initially established in the city of Kurume in Japan. In 1934, the company started complete tire production. The head office was later relocated to Tokyo in 1937. Bridgestone made history in Japan with its introduction of rayon cord tires. The company started the sale of nylon tires in 1959 and eventually started expanding its operations with fast and better construction plants for the fast-expanding markets. The company has a business presence in more than 150 countries. Bridgestone is currently the largest tire manufacturer in the world with 180 manufacturing plants and R&D facilities across the world. Some of the major manufacturing plants of the company are located in Belgium, Brazil, France, Hungary, Spain, Turkey, India, Australia, China, South Africa, United States and Italy. The company is working on making new manufacturing plants operational in Belarus, Estonia, Bolivia, Myanmar, Kenya, Cameroon, and South Korea before 2026. Bridgestone corporation registered annual revenue of $32.18 B in 2018. 
Bridgestone won the TyreSafe Innovation award in 2020. The company has been crowned multiple times in the past as well. The brand was also the winner for Tyre Manufacturer of the Year in 2018 and the Outstanding Achievement Award in 2017, and the list is never expanding. The American subsidiary of Bridgestone Corporation, Bridgestone Americas caters to the US tire market. The company covers a 25.5% market for commercial tires. Bridgestone manufactures passenger tires, motorcycle tires, commercial tires, aircraft tires, and off-road tires for the American market. Besides tires, the company also provides sporting goods, including golf balls, golf clubs and bicycles. Bridgestone has also been selected as the official tire partner for Lamborghini Huracan STO, and the company will be delivering custom-made tires for the car to maximise its performance. Bridgestone is also the official tire sponsor for NHL, NFL, Copa Libertadores, and World Golf Championships.
The company has a global website, which lists all the products found in the catalog by region. Bridgestone tires are available with all the leading tire suppliers in the US. The official Bridgestone website for the United States helps its customers find a store stocking Bridgestone tires. You can use the website to find a tire-match for your car or any vehicle based on the year of make, tire size, or tire type. You can also shop by make, model and size. You can find tires made for light/medium truck, passenger vehicles and winter/ice. As for brands in the US, you have Dueler, DriveGuard, Turanza, Ecopia, Potenza, Blizzak, and Duravis. You can schedule an appointment online to talk to the support and get assistance on purchase. New tire owners can register on the website for keeping track of their purchase, service history and warranty. Across the US, customers enjoy a 90-day buy and try guarantee. If not satisfied, you can return a tire within 90 days for full refund or exchange. As for warranty, they vary according to model and make. The Help/FAQ section on the website answers most queries on manuals, warranty, or others. Reach out to the support in your local region for further assistance.