Find below customer service details of Boss Revolution, including phone and email. Besides contact details, the page also offers a brief overview of the communication app.
Head Office
IDT Corporation
520 Broad Street
Newark, NJ 07102
United States
Customer Service
Phone: 1-716-215-BOSS /2677
Phone: 1-800-689-0617
Phone: 1-716-271-1468 (money transfer)
Email: [email protected] (general)
Email: [email protected] (money transfer)
Other Support
Phone: 1-800-786-3112 (Canada support)
Phone: 0330-777-1374 (UK support)
Phone: 1300-853-438 (Australia support)
_____
About Boss Revolution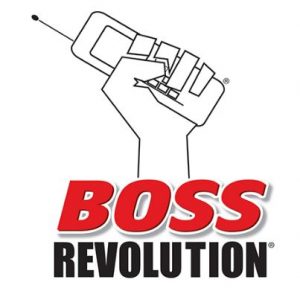 Boss Revolution is an international calling service launched by New Jersey-based telecommunications company IDT Corporation. Introduced in the year 2011, Boss Revolution makes it convenient to communicate with friends and loved ones without having to shell out the big bucks. Besides communication, Boss also provides payment services to facilitate money transfer. The calling and money transfer features are available for users across the US, Canada, UK, Spain, Hong Kong, Germany and Singapore. All the features can be accessed through the apps for Android or iOS.
For calling family and friends, you have the Boss Revolution Calling app. And for transferring money, you can download the Boss Revolution Money Transfer app. Through the calling app, Boss claims users can save up to 90% on international calls. You can check the rates by typing the country on the website. You can currently enjoy high quality calls to more than 200 countries, including Nigeria, Kenya, Ghana, Ethiopia, Mexico, Cuba, Jamaica and Dominican Republic. There are no charges for calls between users of the Boss Revolution app. The calls can be connected through mobile data or WiFi connection. Besides calls, you can enjoy texting, sending voice messages and sharing pictures and videos.
For those looking for unlimited calling plans, IDT Telecom introduced Boss Revolution Mobile in 2017, helping US mobile users enjoy massive savings. The nationwide unlimited plans can be activated with no contracts or credit checks. There are plans starting from $20/month to up to $50/month. The standard plans offers unlimited text and data. Additionally enjoy 1GB high speed 4G LTE data. You can make unlimited calls to 65+ countries as well. There is also a weekly plan with much lower rates. For making calls, you can add funds withing the app using major credit cards. Did you know? You can also use the funds to top up prepaid mobile phones of users across 90+ countries. Top up can be made for numbers of more than 150 carriers. You can reload numbers of Airtel, MTN, Digicel, Claro, Glo, among others.
Coming to the money transfer app, the service is used by millions of customers to send money safely to loved ones in across 45+ countries. You can send money using your debit or credit card. The list of countries where you can send money for low transfer fee include Mexico, Philippines, Dominican Republic, Ghana and Nigeria. For those who are downloading the app and trying the money transfer for first time, the first transfer is available for free after which charges apply. As you send money you can also select from over 300,000 payout locations around the globe. You can choose to send money via cash pickup, bank transfer or mobile money transfer. All users can calculate the FX, fee and total charges as they initiate a transfer. The transaction can be easily tracked in the app or through email. For complaints or queries on payment, cancellation, refund, or others, reach the Boss Revolution support.