Find below customer service details of Borussia Dortmund. Besides contact details, the page also offers a brief overview of the German football club.
Head Office
Abteilung Fanangelegenheiten
Rheinlanddamm 207-209
44137 Dortmund, Germany
Support
Phone: +49 231 90200 (general)
Phone: +49 1805 309000 (ticket)
Email: [email protected] (fan support)
Email: [email protected] (fan club support)
Email: [email protected] (online shop)
Email: [email protected] (general)
______
About Borussia Dortmund
Borussia Dortmund is a German professional football club that boasts a history of more than 100 years. Officially known as Ballspielverein Borussia 09 e.V. Dortmund, the club began in the year 1909 and is based at Dortmund. The Westfalenstadion is the official home ground. Also known as BVB, the club competes in the Bundesliga, the top-division in German football and one of the biggest leagues in all of Europe. Till date it has won eight league championships, one UEFA Champions League and one InterContinental Cup. Team captains in the past include Mats Hummels, Sebastin Kehl, Christian Worns, Christoph Metzelder, Steafan Reuter and Michael Zorc. Jurgen Kohler and Andreas Moller are two of Borussia's players with most international matches. The team colours are black and yellow, and the slogan is "Echte Liebe" which means "true love".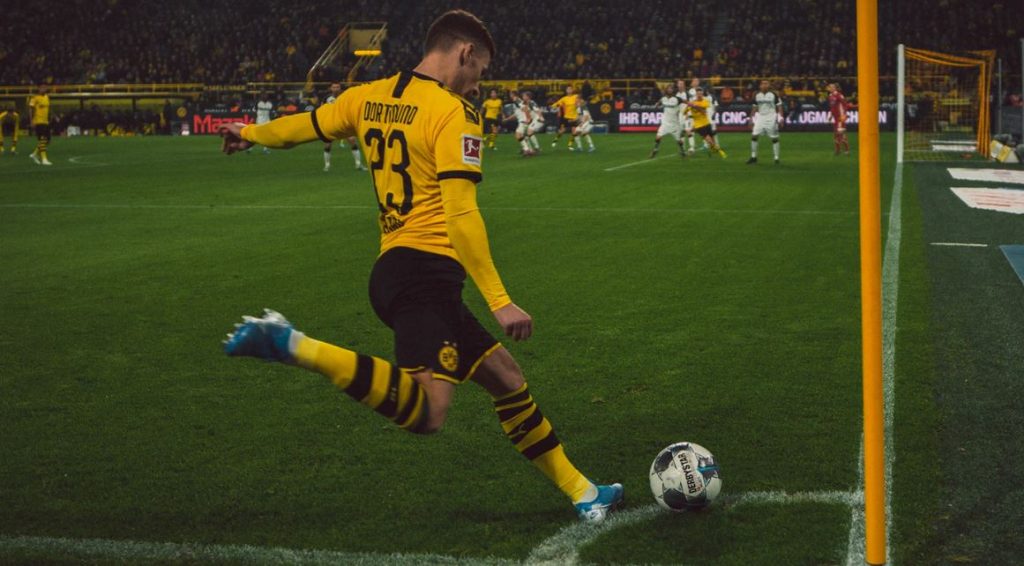 BVB is today made up of more than 145,000 members. Additionally, the family consists of over 900 fan clubs. If interested to join one, you can locate a fan club using the interactive map on the website. Fans can catch all the latest news and action on the official website or smartphone app. They are available in content, personal interview and video format. You can also see the fixtures of the ongoing and upcoming matches. The information shows the date, time and competing teams. For fans who want to track the statistics, there is a separate section showcasing details of results on matchdays, season cards and number of goals. You can see the number of goals, penalty and matches played by the club's players.
Tickets can be purchased at the BVB-FanWelt, Monday to Friday from 10am to 6pm. On advance sale dates, the counter opens as early as 8.30am. There are also ticket outlets across Dortmund where tickets for BVB games are made available. Tickets can also be purchased online and via phone. If opting to reserve a seat online, you can book conveniently using Visa, MasterCard and American Express cards. Tickets can be sent through registered post, printed at home or collected at the box office. You can reach the ticketing support for refund and cancellation policies. For the uninitiated, the ticket costs vary according to the seating area. There are different categories on the seating plan with varied rates. The Standing Place offers a discounted rate. There are exclusive corporate boxes and VIP seating area offering comfortable seats, catering and other facilities. If you are a season ticket holder, note that the renewal is possible at the end of each season.
Fans who are regular for the matches can register for the BVB Stadium Payment Card. The card, which is available for free, can be picked from staff at the Signal Iduna Park. You can load the card online or via the BVB app for a value of your choice. For apparel lovers, BVB operates an e-store where you can purchase BVB-branded jerseys, jackets, tshirts, shorts and shoes. Other merchandise include toys, bags, wallets and hats. Purchases are done through Visa, MasterCard and PayPal. For those orders that cross a minimum value, BVB ships items for free. Exchange and return of products is possible only within 30 days of receipt. For complaints or queries on tickets, cancellation, online shopping, parking, lost/found items, or others, reach the BVB support.