Find below the customer service details of Boozt. Besides contact details, the page also offers a brief overview of the ecommerce company.
Head Office
Boozt Fashion
Hyllie Blvd 35 Malmo,
215 37 Sweden
Customer Service
Phone: +45 89 88 11 34 (Denmark)
Phone: +46 10 138 89 88 (Sweden)
Phone: +46 10 138 87 25 (Norway)
Phone: +31 85 888 3111 (Netherlands)
Phone: +46 40 66 88 160 (Germany)
Phone: +46 108 887 029 (France)
Phone: +44 800 808 5577 (UK)
Phone: +46 10 138 83 36 (general)
Email:  [email protected]
_____
About Boozt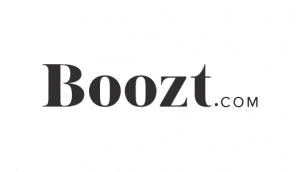 Boozt is one of the fastest-growing Scandinavian ecommerce companies in the fashion sector. Headquartered in Sweden, Boozt is known for its unique business model, which includes owning their very own multi-brand online store and other online mono-brand stores, operated in partnership with large fashion houses. Boozt is owned by Boozt Fashion AB, which is a listed ecommerce company, and the group has divided its businesses into three stores, including Boozt.com and Boozlet.com. The company has got its warehouse in Angelholm and three other physical stores in Copenhagen. Founded in 2007, Boozt Fashion AB reported net sales amounting to 2.8 billion SEK in 2018.
Customers visiting the website can shop for menswear, ladieswear, and kids' clothing. This multi-brand fashion store has more than 600 brands, which include fast, premium, and commercial brands for men, women, and children. Boozt also offers a wide selection of clothing and lingerie, sportswear, leisurewear, and shoes. Besides online fashion, the company operates off-season outlets, known to sell items that are at the end of their lifetime. The online operations of Boozt commence on the physical servers that are hosted by Rackspace. This is what makes the website one of the friendliest and makes shopping easy for its customers. Note that Boozt has separate estores based on region. You will find pages designed for Denmark, Sweden, Norway, Finland, Netherlands, Germany, France, Poland and the UK.
If you have already visited the website to shop, you would know that the list of merchandise is never-ending. You can shop as per your interest by clicking on the category that you desire. Everything is just a click away. Click on the item that you are interested in and add any number of items to your cart. It gets easy from there. Go to the cart once you are done and click on checkout. You need to sign in to check out if you have not done that already. Just punch in your credentials, including your billing and shipping information, and make payment. Boozt accepts payments via VISA, MasterCard, maestro cards, VISA Electron, PayPal, American Express, and Diners Club. During checkout, you can also see the delivery timeframe and costs. According to the Help section of the website, delivery is free of charge on orders over 69 EUR. Boozt allows the customers a cancellation period of 14 days and a return option, which is valid for 30 days after you receive your order. You will need to return all the items in original labels and packaging that includes tags too. Customers can sign into their account to view or manage orders.