Find below visitor support details of Bondi Beach, Australia. Besides contact details, the page also offers a brief overview of the tourist destination.
Address
Bondi Beach NSW 2026,
Australia
Directions: Google Maps
Support
Phone: +61 2 9360 1111 (Tourism Australia)
Phone: 02 9365 9699 (Bondi Beach police)
______
About Bondi Beach
Australia, the land of surfers is home to over 25,000 beaches than any other country, and the most iconic beach destination amongst them, is the world famous Bondi Beach at Sydney. A popular tourist attraction in Australia, the beach is famous for whale watching, rocky headlands, an all-year round warm temperature, and great for surfing, riding, and swimming.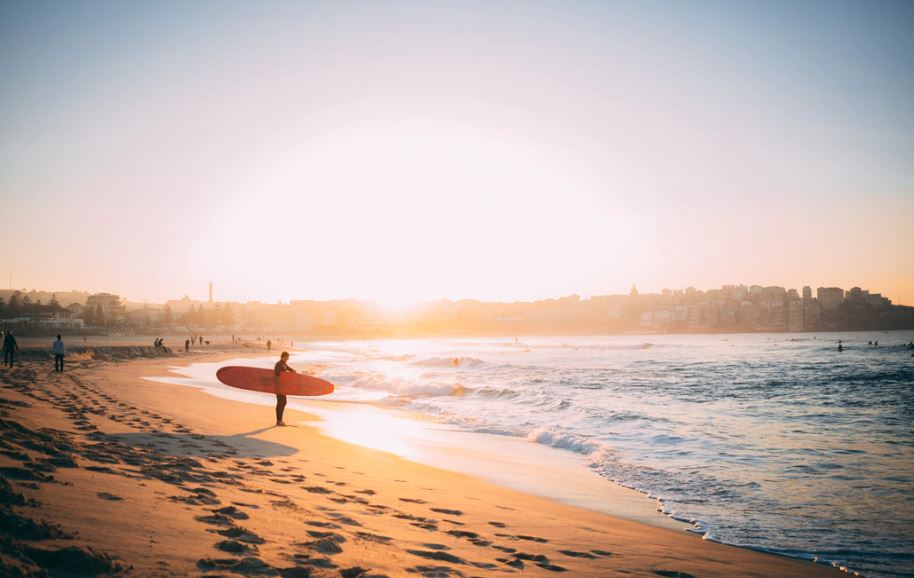 The name Bondi, refers to an aboriginal word meaning sea waves crashing over rocks, and was first coined by James Meehan, an Irish-Australian Pioneer Surveyor in the 1800s. In 1882, Bondi became a public beach, and later added to the Australian National Heritage List in 2008. The crescent shaped beach is one of the most visited beach destinations in Australia, with an area of 1.22 square kilometres and stretches over 1 kilometre long across the coastline.
On an average, Bondi beach attracts nearly 60,000 people during summer, and the beach is great for surfing, with waves rising over 4m. In summer, the lifeguards are always on patrol, to safeguard the public from rough sea waves, during swimming and surf riding. The South end is best for rip currents and surf riding, and the North end is safest for swimming and wading, for children and families.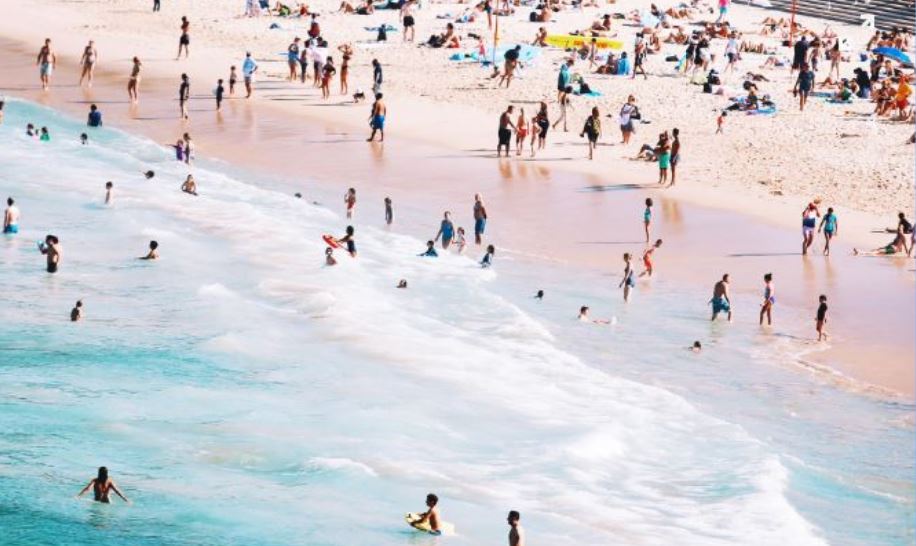 Besides surfing, swimming, and sun-bathing, other fun things to do at the beach are hangout at Bondi Icebergs beach side pool for $8, go on a coastal hike from Bondi to Coogee, enjoy the street art and architecture, visit North Bondi rocks for snorkeling and spear fishing, watch the sunrise at Ben Buckler Point, and shop at the Bondi farmers market.
For food lovers, the ultimate best cheap eats are at Lox Stock and Barrel for homemade poaches with salads, Macelleria for juicy steak, Sefa Kitchen for breakfast specials at $10, Panama House for fajitas and tortillas under $10, and brunch at Porch and Parlour. Bondi beach also, hosts the largest kite festival in the world, held every year on September 11, and includes aerial shows, kite flying competitions, musical performances, and exhibitions.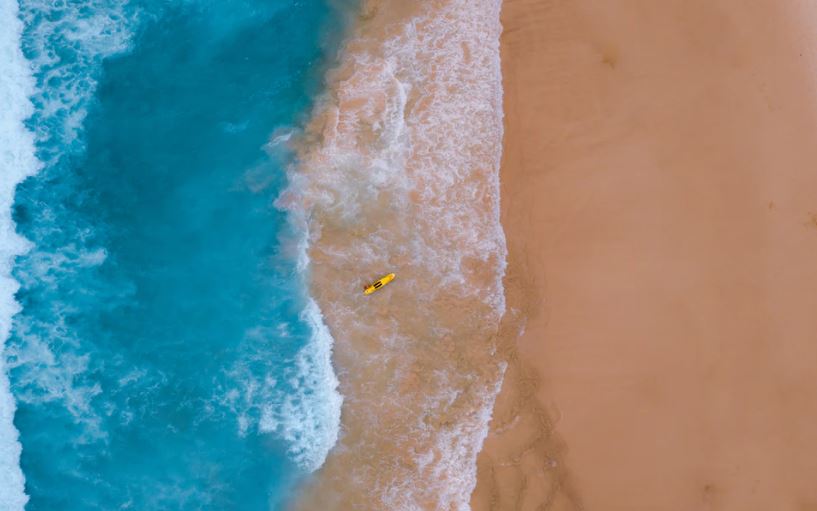 Open all year round, summer and fall, is the ideal weather to visit Bondi beach, from February 12th – May 20th and from August 20th – November 4th, and it is best to book accommodation in advance, as the prices are expensive. During winter and spring, accommodation is affordable and less crowded than the rest of the year. Parking is free and crowded, and is difficult to find a parking spot, during the weekends.