Contact Boeing India: Find below customer service details of Boeing India, including phone and email. Besides contact details, the page also offers a brief overview of the company.
Head Office
Boeing Intl Corporation India Pvt Ltd
3rd Floor, DLF Center
Sansad Marg, New Delhi 110001
Support
Phone: +91 11 46566000 (Delhi)
Phone: +91 80 6148 1000 (Bangalore)
Email: nil
_____
About Boeing India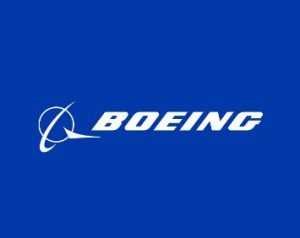 Boeing is the world's leading aerospace company, universally known for manufacturing commercial airliners. This American company has its headquarters in Chicago, Illinois. Although chiefly associated with the design and manufacture of jet airplanes, the products and services of Boeing encompass defense, space and security. The company has extended its reach to military platforms integration, unmanned airborne systems, sophisticated information and technology systems, satellites and logistics support.
Boeing's relationship with India goes back to 1929 when the Indian aviation industry first took flight. India acquired its first jet airliners from Boeing and since then the company has remained at the heart of India's commercial fleets. Progressively, new areas of partnership emerged and in 2003, Boeing established an Indian subsidiary named Boeing International Corporation India Private Limited (BICIPL) with offices in Bangalore, Delhi and Mumbai. While Delhi houses its headquarters, for software and engineering design services, Boeing India has set up a specialized centre in Chennai. Boeing manages an efficient engineering and R&D team at the Boeing India Engineering & Technology Center (BIETC) in Bangalore.
Right since the time India opted for modernization of its defense forces, Boeing has been the country's go-to company. From the P8I reconnaissance aircrafts to the strategic Globemaster, India has been slowly but surely boosting up its arsenal with a range of sophisticated and distinguished Boeing products. More recently, Boeing has received orders for Chinook and Apache helicopters from India.
The subsidiaries of Boeing India (Jeppesen India) has excelled in the supply chain management as well as operations management and engineering services. The corporate social responsibility part of the company has spearheaded in the field of health, human services and education. The company has extended its reach to cyber security products, flight training and efficient commercial aviation services.
Boeing India has continued to grow through its more than 2000 competent employees working in supply chain management, engineering and hiring activities. From Air India to Jet Airways and SpiceJet, Boeing India has been the backbone of India's commercial fleet. India's cargo operations are also heavily dependent on Boeing India. Blue Dart, for instance uses the company's 737 and 757 Freighter.
Boeing India's fleet of commercial airplanes includes the 737, 747, 767, 777 and the 787 Dreamliner. To work closely with the airlines businesses and for enhanced support and performance optimization, the company has introduced Boeing Edge that essentially translates into world-class customer support.
Interested in a career with Boeing India? If you have a passion for aerospace and innovation, you can explore the career options at Boeing's centers across the country. You can explore jobs on the Careers section by job type or city. Job types include software, systems engineering, program management, mechanical & structural engineering, IT, global trade controls, flight engineering, data science, analytics and business support services. The job descriptions lists all the tasks and experience required. Additionally, find the qualifications and required skills to get selected. Job seekers can apply online and even subscribe to get personalized job alerts. For more information or queries on locations, products/services, career, or others, reach the Boeing India support.