Contact Boeing: Find below customer service details of Boeing, including phone and email. Besides contact details, the page also offers a brief overview of the aerospace company.
Head Office
100 North Riverside
Chicago, Illinois 60606
United States
Support
Phone: 312-544-2000 (corporate)
Phone: 206-655-2121 (Boeing Capital Corporation)
Phone: 206-655-1131 (Boeing Commercial Airplanes)
Phone: 314-232-0232 (Boeing Defense, Space & Security)
Phone: 972-705-8100 (Boeing Global Services)
Phone: 866-473-2016 (Careers)
Other Contacts
Phone: +61-2-9086 3300 (Australia)
Phone: +49 0 30 77377-0 (Germany)
Phone: +39 06 4521 7787 (Italy)
Phone: 972-3-7776100 (Israel)
Phone: +7 (495) 797-3400 (Russia)
Phone: 020 7340 1900 (UK)
______
About Boeing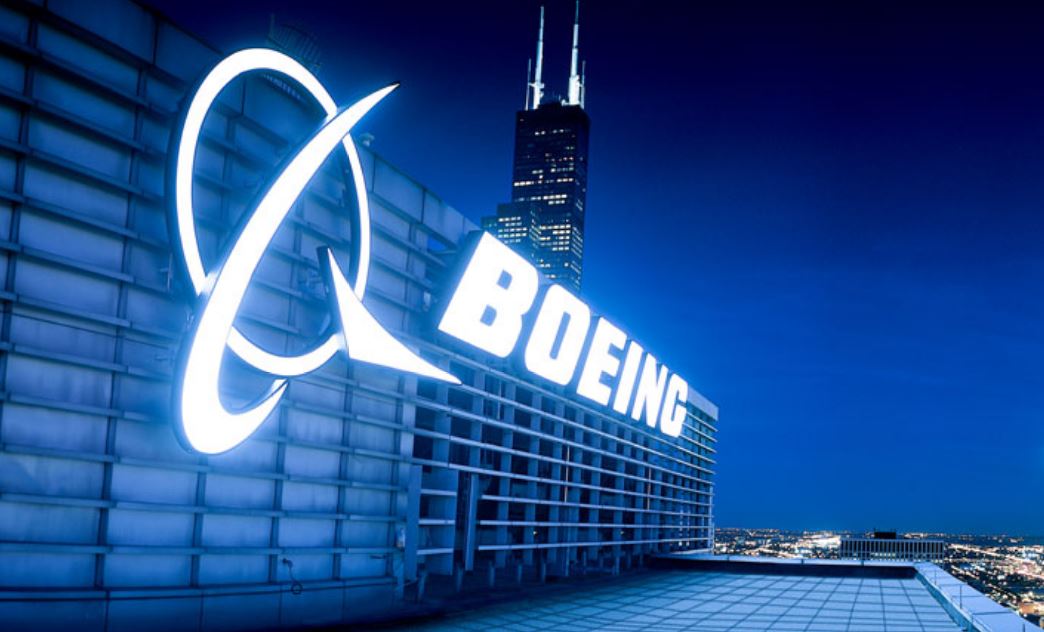 Boeing is the world's leading aerospace company, universally known for manufacturing commercial airliners. This American company has its headquarters in Chicago, Illinois. Boeing began in 1916 under William E. Boeing as an aero products company and it went on to acquire several major aircraft makers in due course. Although chiefly associated with the design and manufacture of jet airplanes, the products and services of Boeing encompass defense, space and security.
The company has extended its reach to military platforms integration, unmanned airborne systems, sophisticated information and technology systems, satellites and logistics support. Boeing today employs more than 153,000 people across the United States and in more than 65 countries. The world's largest aerospace company has its major production facilities located at Everett, Washington; Renton, Washington; and North Charleston, South Carolina. It further boast of 18 regional offices in Australia, China, India, Japan, Israel, Turkey, Korea, Russia, Saudi Arabia, Indonesia, Philippines, Malaysia, Singapore, Germany, France, Italy, UK, Spain, Egypt, Bahrain, Kuwait, Qatar, and the UAE.
The most unique proposition of Boeing remains its customized products, be it for private, business or the governmental sector. About 30% of today's commercial airplanes are Boeing 737s, making it the fastest selling Boeing airplane. More recently, Boeing launched its exclusive business jet model, the BBJ 777X that offers ultra-long range of 11000 nautical miles along with a roomy cabin. For industrial freight and express cargo, Boeing stands out as the first choice in terms of capability and capacity. The company's commercial freighters in operation add up to almost 2000, ensuring total market coverage.
Since a very long time Boeing has been an ally of the defense forces and the same is reflected in its wide range of products on offer. Helicopters for reconnaissance and attack, AWACS, strategic airlifters, stealth aircrafts are only some of the broad terms meant for Boeing's huge inventory of defence warfare. Boeing also provides the US with the most secure aircraft in operation, the Air Force One for the President. Boeing has set up subsidiaries through strategic partnerships and acquisitions like Jeppesen, a leading supplier of flight information services. Alteon, a pioneer in pilot training courses is another esteemed subsidiary of Boeing. For looking after the real estate operations, Boeing has Boeing Realty Corporation as a subsidiary. Besides, Boeing is doing impressive business in other parts of the globe through subsidiaries like Boeing India and Boeing Australia.
Boeing is also playing a huge part in keeping life intact aboard the International Space Station (ISS) by providing key engineering support and capability augmentation modules. NASA is also dependent on Boeing for Space Launch Systems and Flight Avionics Suite. In all the sectors where Boeing has ventured, it has made success a habit and with a commitment towards restoring a sustainable environment, reflected in its products, the company remains one of the most respected ones in current times.
If you dint know, Boeing offers public tours at two of its facilities – one at Everett factory at Washington, the other at the Prologue Room located adjacent to Lambert-St. Louis International airport. Interested in a career with Boeing? Explore the Careers section to know the current vacancies. You can see the designation, location and other details. Also, search and apply directly for a job on the Jobs portal. Be it in the field of business, cybersecurity, IT, engineering or manufacturing, you will find a job matching your skills and qualifications.