Find below the customer service details of Bobbi Brown Cosmetics. Besides contact details, the page also offers a brief overview of the company.
Head Office
575 Broadway, Fl 4,
New York City, New York,
10012, United States
Customer Service
Phone: 1 877 310 9222
Email: [email protected]
_____
About Bobbi Brown Cosmetics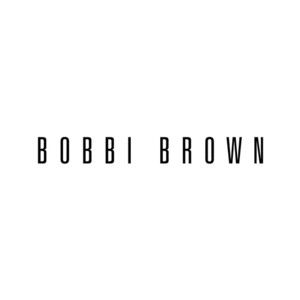 Bobbi Brown Cosmetics is among the many reputed names in the cosmetics business. Founded by makeup artist turned entrepreneur Bobby Brown, in 1991, the company is a growing beauty brand with global consumer base. Bobbi Brown was born in Chicago and later went on to get a self-directed degree in photography and theatrical makeup. Brown moved to New York City in 1980 to become a professional makeup artist. She carved a niche for herself with moderate and natural tone makeup styles, in contrast, with then-in bright colors. She, along with a drugstore chemist, entered the industry with a line of ten lipsticks. The lipsticks were pigmented in beige and went on to do well. Brown and her husband collaborated with another couple and launched Bobbi Brown Essentials. Bobbi Brown Essentials debuted at the luxury department store Bergdorf Goodman. The makeup line was more revolutionary, and within no time, Bobbi Brown Cosmetics shone brightly on the shelves in New York City. Bobbi sold the company to Estée Lauder in 1995. The price at which Estée Lauder acquired Bobbi Brown Cosmetics, was not disclosed. 
The company rose to success while pushing for moderation. When stark contours dominated the industry, Bobbi took the risk and did well. The cosmetics are till-date designed to highlight a woman's natural look. Bobbi Brown Cosmetics has several hype-worthy products in its portfolio. The company manufactures foundation, corrector, concealer, primer, powder, face brushes/tools, lipstick, lip gloss, lip liner, lip balm, lip tint, eye shadow, brows kit, eyeliner, mascara, highlighters, blush, and bronzers. Some of the best-selling products from the company include Bobbi Brown Vitamin Enriched Face Base, Bobbi Brown Sheer Finish Pressed Powder, Bobbi Brown Intensive Skin Serum Foundation, Bobbi Brown Highlighting Powder, Bobbi Brown Long-wear Cream Shadow Stick, Bobbi Brown Corrector, Bobbi Brown Crushed Oil-infused Gloss, Bobbi Brown Extra Lip Tint, Bobbi Brown Crushed Lip Color collection, Bobbi Brown Smokey Eye Mascara, Bobbi Brown Instant Full Cover Concealer, Bobbi Brown skin foundation stick, and Bobbi Brown Skin Clarifier.
Customers can purchase Bobbi Brown products from exclusive makeup stores and online on the website. You can locate a store using the 'find a store' tool online. For others, the website lists the entire range and shopping from there is quite a breeze. There are also guides to educate customers and help them with their shopping. You can simply add the products into your cart and make payment via credit card, debit card, or PayPal. The website offers free shipping on orders with value above $65. You also have an option to choose between standard, second-day, or overnight delivery. Standard delivery is free, and you will have to pay extra for other options. Loyal customers can earn reward points and other exclusive perks by joining the Bobbi Brown Club rewards program. If you wish to return or exchange an item, you may place a request by signing into your account or by calling the customer support.