Contact Boat Lifestyle: Find below customer service details of Boat Lifestyle, India, including phone and email. Besides contact details, the page also offers a brief overview of the audio equipment manufacturer.
Head Office
Boat Lifestyle,
Mumbai, India
Customer Service
Phone: +91-2249461882
Email: nil
Social Media: Facebook, Twitter
_____
About Boat Lifestyle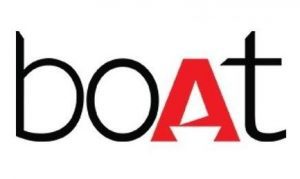 Boat is an Indian consumer electronics startup that was founded by Aman Gupta and Sameer Mehta in 2016. The lifestyle brand is popular for the headphones and earphones it sells on popular ecommerce platforms like Flipkart and Amazon. Other products part of the catalog include speakers, travel chargers and cables. The products are known for the durability and price that is lower than the competition. The Mumbai-based company officially operates as Boat Lifestyle. It's customers are notably called "Boatheads". Currently, they number close to a million.
The audio devices sold in the market also have a stylish design and are recognised for its superior sound quality. You can get an overview of the products on the website. Also sign up for newsletter for new products and promotions. The Boat catalog at the present includes headphones Rockerz 255, Rockerz 265, Rockerz 261, Rockerz 275, Rockerz 385; earphones Bassheads 100, Bassheads 132, Bassheads 122, Bassheads 172, Bassheads 182, Bassheads 225, Nirvana Uno, Nirvana Deuce, Nirvana Bliss, Nirvana Tres; and speakers Brixx, Stone 1000, Stone 1400, Stone 200, Stone 600, Stone 300, Stone 650, Stone 700, Stone Grenade and Stone Spinx. Other products you can shop for include home audio Aavante series and the wireless Airdopes. The wireless models offer HD premium audio, along with voice assistant and other top-notch features.
You can register your product on the website to keep track of purchase and request for repair. Most Boat earphones and headphones come with standard one year warranty. You will need a valid proof of purchase and warranty slip to request warranty services. All repairs must be carried out at authorized service centers. You can locate one on the website. Visit the Support section for queries related to purchase, repair or warranty. For more information or queries on store locations,  cancellation, refund, or others, reach the Boat support.