Contact BMW USA: Find below customer service details of BMW USA, including phone and email. Besides contact details, the page also offers a brief overview of the automobile company.
Head Office
BMW of North America, LLC
300 Chestnut Ridge Road
Woodcliff Lake, NJ 07675
United States
Customer Support
Phone: 1-800-831-1117
Phone: 1-844-4GENIUS /443-6487 (BMW Genius)
Phone: 1-800-578-5000 (BMW Financial Services)
Email: [email protected] (BMW Genius)
Email: [email protected] (BMW i)
_______
About BMW USA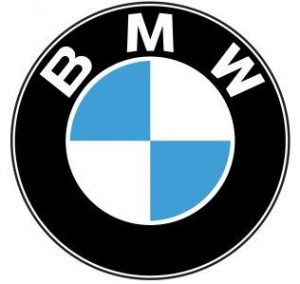 BMW is a widely popular German automobile company established in 1916 with headquarters at Munich, Germany. With operations around the world, BMW posted revenue of €97.48 bn in 2018. It's operations in the United States is managed by BMW USA, established in 1975. It has its headquarters at Woodcliff Lake, New Jersey, US. By around 1980, BMW began to import its motorcyles and later ventured into light trucks. The company markets the automobiles under the brand names of BMW, Rolls-Royce, and Mini. For motorcycles the company uses the brand BMW Motorrad. It also manufactures Formula 1 and other sports cars. However, it is popular for its classic sedan, SUV, and crossover cars.
The BMW vehicles currently available for sale in the American market include the latest X1, X2, X3, X4, X5, and X7 series of crossover cars, the latest sedan series of Gran Coupe cars like BMW 2, 3, 4, 5, 6, 7 and 8 as well as the convertible class of cars like the Z4. Besides the X6 series of SUV, you also can get the BMW plug in fully electric series of cars like the i3 and the electric-oil hybrid sedan cars like the i8. One can also enquire for the powerful M models like the M2 which offer unmatched power and acceleration.
You can visit any of the nearest BMW showroom for details on the price and features. Locate one nearest to your address by zip or city on the website. You can schedule a test drive to experience the vehicle for yourself. On the website, you can 'build your own vehicle' to customise the interior, exterior and accessories. As for what you can customise, you can choose the color of the exterior, smooth and shiny upholstery for the seat, the trim, and add accessories like floor mats, luggage compartment mat and floating center caps. Other options to add include active cruise control, heated steering wheel, roof rails, Harman Kardon surround sound system, wireless charging, and park distance control. The final price is revealed as you choose the options.
For those who are short on cash to purchase their favourite BMW automobile, BMW offers a complete range of car financing that are simple and flexible. You can apply for financing on the BMW US website. Additionally, those just looking to lease a vehicle, you have the option to drive the latest BMW every 2-4 years, enjoy low monthly payments and customize terms and mileage options. As for financing, you can find low competitive rates with no down payment.
For service and maintenance, the company has a number of local BMW centres spread across all major regions. You can search by location ZIP code or by dealer name. These centers cater to regular service requirements, maintenance as well as repair. The technicians at these centers are BMW certified and are well aware of the design, layout and technology inside each model.
BMW offers 2 years warranty with unlimited mileage on original BMW parts and accessories. The warranty is valid throughout the BMW dealer network in the US. You can shop for original parts with BMW dealers as well as from the official website. Shopping for parts on the website can be done by vehicle's year, series and model. Parts and accessories you can shop include brake pads, coolant tank, front/rear axle, filters, engine gaskets, spark plugs, car covers, seat accessories, drink holders, foot rests, among others. They are shipped via FedEx or UPS. The shipping and handling charges are calculated per item. Most deliveries are handled within 4-6 days. For more information or queries on dealer locations, financing, genuine parts, refund, on road assistance, career, or others, reach the BMW USAsupport.