Contact Blenheim Palace: Find below customer service details of Blenheim Palace, UK, including phone and email. Besides contact details, the page also offers a brief overview of the tourist landmark.
Address
Blenheim Palace
Woodstock OX20 1PP,
England
Directions: Google Maps
Support
Phone: 01993 810530
Phone: 01993 815623 (annual pass)
Email: [email protected]
Email: [email protected]
______
About Blenheim Palace
An 18th century country house, Blenheim Palace is UK's Greenest tourist attractions in England, situated at Woodstock, Oxfordshire. The Palace is the official residence of the Dukes of Marlborough, built as a gift by Queen Anne to honor Sir Winston John Churchill, the 1st Duke of Marlborough, to celebrate Britain's victory over France, in 1704.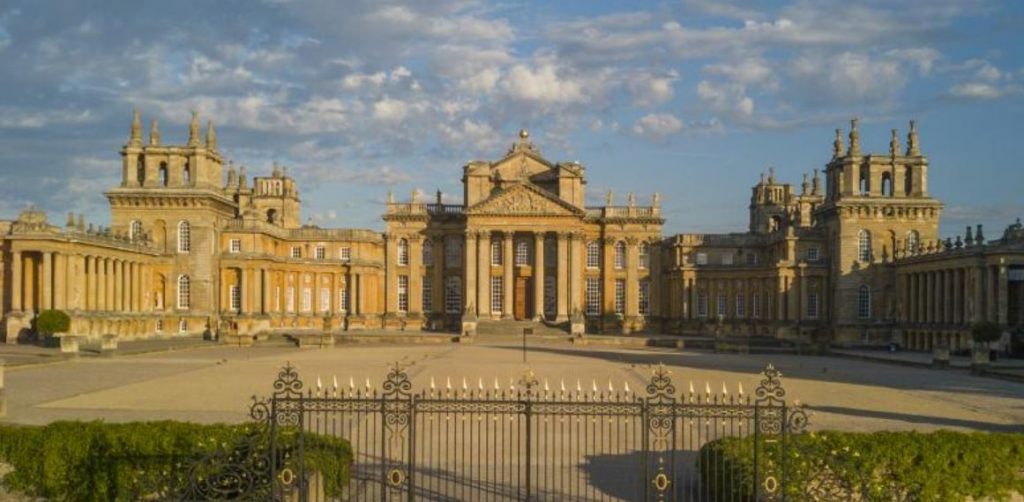 Designed by Sir John Vanbrugh, the building is a classic example of Baroque architecture and is a popular Hollywood location, spread across 2000 acres of private estate. In 1987, UNESCO declared Blenheim Palace as a World Heritage Site, and is officially a public site for over 66 years, hosting jousting tournaments in summer.
The 300-year-old Palace, received the 'Green Tourism Golden Award' for the best sustainable practices in water, energy, and green conservation, and is the official residence of the 12th Dukes of Marlborough. Blenheim Palace is the birthplace of Sir Winston John Churchill and, is the largest country house in England, serving as a residence, museum, and a national monument, with 187 stately rooms and a Long Library with a collection of 10,000 books.
Guided tours of the private apartments, at Blenheim Palace is a major attraction for tourists, with their Victorian styled luxurious staterooms, tapestries, vintage furniture, and artifacts. The upstairs tour takes visitors to Duke's dressing room, bedrooms, secret corridors, nursery, sitting room, and the downstairs tour offers glimpses of the kitchen, butler's pantry, China room, housekeeper room, the vault and the wine cellars.
Top 8 treasured exhibits at Blenheim Palace are Boulle Coffer (3rd Stateroom), Silver Centerpiece (Saloon), Cradle (1st Stateroom), Rabby Clock (Green drawing room), Ceremonial Sword (2nd Stateroom), Coronation robes (Red drawing room), Adoration of Magi painting (China Ante room), and the Boulle Marquetry Writing Table (1st Stateroom).
Top 6 places nearby Blenheim Palace are the Oxfordshire Museum, St. Martin's Church, Oxford Bus Museum, Undiscovered Cotswolds, Kelmscott Manor, and the Rousham Park and garden. Open all round the year between 9am – 6pm, the Palace remains closed on 20 -21 Nov, and 25 Dec. The admission ticket for the Palace, Park and Gardens cost £26.00 for adults, and £23.00 for students and senior citizens. It is free for toddlers under 5. Tickets can be purchased via the website using a Visa or MasterCard. Purchase an annual pass for free admission to the Palace, park and gardens for an entire year.
Nearest international airports are the London Heathrow (63.7km), and the Birmingham International (84.4km), and the Palace is 20 minutes away from the city of Oxford. Trains run from London Stansted to the Palace, and takes around 2 hours approx. and nearest train stations are Oxford Parkway and Long Hanborough. Bicyclists, coaches, cabs, buses, and cars can reach Blenheim Palace via Kidlington, George Street, Oxford City Centre, and Marlborough Arms. For complaints or queries on tickets, timings, events, cancellation, refund, photography, or others, reach the Blenheim Palace support.