Contact Biore: Find below customer service details of Biore, including phone and email. Besides contact details, the page also offers a brief overview of the company. Reach the customer service below for support, complaints or feedback.
Head Office
Kao Corporation
2-1-3 Senwa-ku,
Tokyo 101-8501
Japan
Customer Service
Phone: 1-888-246-7311 (US)
Phone: 1-888-BIORE-11 (US)
Phone: 0120-165-692 (Japan)
Phone: 1-800-468-318 (Australia)
Phone: 0800 1070 853 (UK)
Phone: 0811 03 23 33 (France)
Phone: 0800 7307310 (Germany)
____
About Biore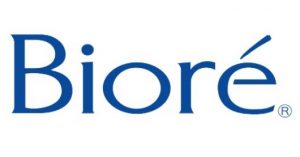 The brain child of the popular Japanese Skincare company – Kao Corporation, Biore is a luxury skincare brand that is slowly carving a niche for itself in the industry. Although Kao began in 1887 with a mission to manufacture a more affordable and high-quality facial soap, Biore Skincare is more inclined towards pore wellness. Biore Skincare has its headquarters in Japan and today it manufactures a plethora of high quality and affordable skincare products.
All the products are developed keeping in mind the Japanese beauty philosophy. Following its parent company's Japanese technology in skin care, all the products of Biore are backed by years of research and experience. Clogged pores are always the prime reason for skin problems. Biore concocts highly effective products formulated with charcoal and baking soda which rip off the oil, dirt and blackheads from the pores. A human being has 20,000 pores on the skin which need oodles of care and cleansing. Biore focuses on pores only because it believes that once the pores are clean, the problem is gone.
Popular products found in the Biore catalog include Charcoal Cleaning Micellar Water, Charcoal Anti Blemish Cleanser, Deep Pore Charcoal Cleanser, Pore Penetrating Charcoal Bar, Charcoal Pore Minimister and Charcoal Anti-Blemish Scrub. As for those containing baking soda for dry and oily combination, you have Baking Soda Anti Blemish Cleansing Foam, Baking Soda Pore Cleanser and Baking Soda Cleansing Scrub.
Biore products boast of efficiency and performance right from day one. These products, backed by scientific research, have a better and smarter approach to skincare when compared to their competitors. So is your skin giving you nightmares? Or are you fed up with those ugly blackheads that erupt out of nowhere on your skin every morning when you wake up? Fight them all with their amazing range of cleansers, clay masks, scrubs, blackhead removal strips, cleansing foam and a lot more. They have products specially formulated to treat oily and combination skins both. These products are available in select stores. The stores are spread across Japan, UK, Ireland, Germany, France, Australia, Japan, Singapore, Hong Kong, China, Thailand and Dubai. To locate a store nearest to your address, visit the website. You can also watch the video tutorials and read the blogs on skin care on their website. For more information or queries on store locations, online shopping, return, or others, reach the Biore support.