Find below the customer service details of Billboard Pro. Besides contact details, the page also offers a brief overview of the membership program.
Head Office
Billboard
1540 Broadway, 32nd Floor
New York, NY 10036
Customer Service
Phone: 800 684 1873
Phone: 845 267 3072 (outside US)
Email: [email protected]
_____
About Billboard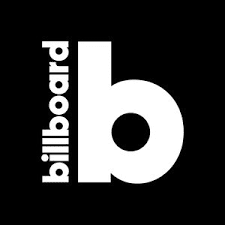 A popular barometer for music success, most people are familiar with Billboard charts. The top in the Billboard list effortlessly makes way to our music devices. This American entertainment media brand is owned by Billboard- Hollywood Reporter Media Group. Founded by William Donaldson and James Hennegan in 1894, the company started as a trade publication for bill posters. In 1900, Donaldson bought out Hennegan's share for $500. Billboard slowly started covering the circuses, burlesque shows and fairs, along with a mail service dedicated to only travelling entertainers. The company began focusing on the music industry as radio, jukebox and phonograph became a regular part of American life. In 1985, Billboard was sold to private investors, and the company has since then changed many owners. Billboard currently publishes news, opinions, events and the much famous, Billboard Charts. The charts include lists like the Hot 100, Global 200 and Billboard 200. Each list summarises a collection of current popular songs from different genres. Additionally, you can also see top artists and names of bands. If you are looking for hits of specific genre, you can find Country, Pop, Classical, Christian, Jazz, among others.
Billboard launched its Billboard Pro membership services in 2011. Billboard Pro is a subscription-based service for independent and developing artists, managers, promoters, labels, and other music enthusiasts. Besides the editorial and analytics offered by Billboard Pro, the service also connects members to the power of the Billboard brand. Members who have availed the subscription get exposure of expert industry insiders and the music of the members can be selected for Billboard Weekly Pro's playlist. Billboard Pro is currently available in two subscription packs. The Pro comes at a value of $10.99 per month, which includes 250+ weekly Billboard charts, Billboard insights, billboard bulletin, the 50-year archive of the charts, priority access to the elite events, which includes Power 100 Party, Live Music Summit and Latin Music Week. Other than these perks, members are provided with chart analysis by the top Billboard executives and they also get copies of digital edition mobile magazines. Another subscription pack, Pro with Print, is available at the value of $24.99 per month. Besides the basic benefits of the Pro membership, members get a Billboard print edition for one year. 
Customers can purchase the Billboard Pro membership on the website. The website provides complete information on membership plans along with the inclusions. To purchase the subscription, or to use the subscription, you will need to first register on the website. Billboard accepts VISA, Discover and MasterCard for membership payments. Members can cancel the subscription at any time and receive a pro-rated refund. For other queries related to account access, payment, or refund, you can reach the customer assistance team via phone or email.