Contact Baymont Inn & Suites: Find below customer service details of Baymont Inn & Suites, including phone and email. Besides contact details, the page also offers a brief overview of the company. Reach the customer service below for support, complaints or feedback.
Head Office
Wyndham Hotels & Resorts, Inc
22 Sylvan Way
Parsippany, NJ 07054
United States
Customer Service
Phone: 800-337-0550
Phone: 866-464-2321
Phone: 01800 0621218 (Mexico)
_____
About Baymont Inn & Suites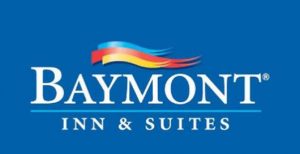 Baymont Inn & Suites is a budget hotel chain operating as part of Wyndham Worldwide. Founded in 1973, Baymont Inn & Suites offers accommodation for business and leisure travellers across the United States. The hotels feature cozy rooms and comes with all basic amenities. Guests have the luxury of in-room coffee, WiFi and free breakfast. Some Baymont Inn & Suites locations also offers fitness centers and pools. The Baymont Breakfast Corner offers quick bites like bagels, pastries, waffles, cereal, and fresh fruit. You can also find chilled juice and hot coffee. Baymont Inn & Suites is headquartered at Parsippany, New Jersey.
Booking a Baymont Inn & Suites room can be done on the website. You can enter the destination and date to get details on the Baymont properties. The top deals and discounts available on Baymont properties are featured on the homepage. In the US, Baymont Inn & Suites locations include the states Alabama, Arizona, California, Colorado, Florida, Hawaii, Illinois, Louisiana, Maryland, Massachusetts, Michigan, Mississippi, Missouri, New Jersey, New York, North Carolina, Ohio, South Carolina, Texas, Washington, Tennessee and Wisconsin. Baymont Inn & Suites also has properties in Canada and Mexico. Canada locations span Alberta, British Columbia, Ontario, Quebec, and Northwest Territory.
Booking of rooms can be done on the website using Visa, MasterCard, American Express and Discover cards. After payment confirmation, you can sign in to your account any time to view or manage reservation. As for cancellation policy, details are revealed during checkout. If you are regular at Baymont Inn & Suites, you can register for Wyndham Rewards to earn and redeem reward points on all booking. Members can use the points toward free nights at more than 8,000 locations in 82 countries. Members also get discounts on rooms, special discounts and other benefits.
Looking for a business opportunity? You can now partner with Wyndham Hotels & Resorts to build a new hotel or convert your existing hotel to a Wyndham brand. Partnering with Wyndham offers a number of benefits, including access to superior technology, marketing and sales strategies, among others. You can learn more on the franchise system on the website. For more information or queries on payment, cancellation, refund, careers/jobs, or others, reach the Baymont Inn & Suites support.