Find below customer service details of Bata India. Besides contact details, the page also offers a brief overview of the footwear company.
Head Office
Bata India Ltd,
Bata House,
418/02, MG Road, Sector 17,
Gurgaon 122002, Haryana
Customer Service
Phone: 1800-419-2282 (general)
Phone: 0124 3990100 (corporate)
Email: [email protected]
______
About Bata India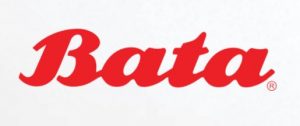 Bata is a well known footwear manufacturer that boasts a history of more than 125 years. The Czech company was founded by Tomas Bata in 1894. Today, one of the world's largest shoemaker by volume, Bata sells casual and formal shoes, sandals and athletic shoes through its vast network of dealers and retailers. Besides Bata, other brands in the family include North Star, Weinbrenner, Bubblegummers, and Power. As for the popular Bata labels, you have Ambassador, Atletico, Marie Claire, Teener, Urbano, Patapata, Verlon and Bata Comfit. Bata stores are spread across Asia, Europe and African regions. India has been one of Bata's key markets. It began operations in the country around 1931. The company, which went public in 1973, today has become the country's largest footwear retailer. It's retail network includes more than 1,400 stores across metros, small cities and towns. The shoes are also sold through over 30,000 dealers.
The first in its industry to receive an ISO:9001 certification, Bata's footwear catalog includes leather footwear, rubber/canvas footwear and plastic footwear. The shoes are designed and manufactured at its state of the art facilities located in Batanagar (West Bengal), Patna (Bihar), Hathidah (Bihar), Faridabad (Haryana), Bengaluru (Karnataka) and Hosur (Tamil Nadu). Operating officially as Bata India Ltd, the footwear manufacturer has been best known for introducing shoes that are affordable as well as long lasting. In FY 2018-19, the company reported turnover of INR 29,284 million. The same period it sold over 47 million footwear. Headquartered at Gurgaon, Haryana, Bata India employs more than 10,000 people to manage sales, marketing and overall operations.
To locate one of the nearest Bata outlets, you can use the store locator on the website. While there, you can even explore the new arrivals or the entire list of collections. Besides Bata footwear, the stores also sell shoes by CAT, Disney, North Star, Power, Hush Puppies and Marie Claire. Looking for discount? Head to the Sale section where you will find sneakers, shoes and loafers available on reduced prices. Internet shoppers can explore footwear for men, women and children. The sub-categories listed include sneakers, oxfords, loafers, thong slippers, flip-flops, espadrilles, sandals, boots, formal shoes, and casual shoes.
Shoes can be filtered on the website by color, size, brand and price. On the product page, you can see the available sizes along with the pictures showing the product from different angles. Besides footwear, Bata sells bags, belts and socks. Purchases on Bata.in can be made using debit/credit card and net banking. You also have the Click & Collect option, to buy online and collect the product from a Bata store of your choice. Products are shipped within 5 days of placing order. Most merchandise can be exchanged within 15 days if not satisfied with quality. Bata also has a Claim Policy in place for products that are defective. You can know the articles covered under the policy on the Terms & Conditions section. For complaints or queries on store locations, payment, cancellation, refund, career, or others, reach the Bata India support.