Find below customer service details of Baolau. Besides contact details, the page also offers a brief overview of the travel company.
Head Office
Baolau Pte Ltd
CoSpace Park,
43 Science Park Rd, Singapore
Support
Phone: +84 28 777 222 77 (Vietnam)
?Phone: +66 026 1730 (Thailand)
Email: [email protected]
______
About Baolau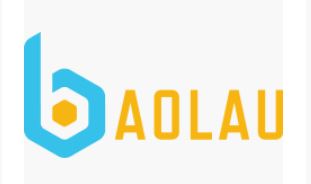 Baolau is a popular travel search engine catering to travelers across Southeast Asia. On the platform, one can look up for train, bus and ferry for travel in Vietnam, Cambodia, Laos, Thailand and Malaysia. Launched in the year 2013, the company operates from headquarters at Singapore, with offices at Ho Chi Minh City, Bangkok and Kobe. Baolau helps tourists compare travel options and conveniently reserve seat by paying online. To get started, users can input the origin, destination and date on the homepage to see the list of carriers. The results will show the flights, train, bus or ferry available for that route. Further, it will display the departure and arrival time, duration along with costs. The entire travel itinerary is revealed when you click on the preferred option. The 'Fare Rules' will show the seat type, if cancellation is permitted and how much baggage can be carried during the journey. The search results no doubt help travelers choose the best that will fit their budget and schedule.
For those who are planning on a destination, the Baolau homepage reveals some of the top destinations to help plan your trip. You can choose from coastal, historic or urban destinations. Currently, showcased are Koh Samui, Langkawi, Bali, Phuket, Cebu, Phu Quoc, Phnom Penh, Chiang Mai, Yogyakarta, Khao Sok, to name a few. The travel search engine has been particularly popular among train travellers, allowing easy booking of tickets without the hassles of visiting an office. For train booking, Baolau allows reserving tickets with trains operated by Vietnam Railways. Advance ticket booking for trains are currently offered for more than 160 stations in Vietnam. It also allows booking tickets on trains operated by State Railway of Thailand, Royal Railway, Fanxipan Express, King Express, JR East, JR Central, JR West, China Railway and KTM Berhad. The schedules, fares and availability of buses, flights and trains are directly obtained from transport providers. For trains, ticket booking is available 60-90 days in advance
For reserving a ticket on Baolau you can use major credit cards and digital wallet services such as Visa, MasterCard, American Express, JCB, UnionPay and Alipay. The system also allows you to choose your preferred seat/berth. Upon payment confirmation, you will receive eticket by email. If your ticket has been confirmed, you can also login to your account on the website and find recent orders under 'My Booking'. As for cancellation, it varies according to the passenger carrier. Most airlines and trains allow cancellation with a small fee. The terms and conditions however vary. The details pertaining to cancellation and refund are published under the Help section. Note that cancellation after departure is not permitted.For complaints or queries on payment, cancellation, refund, or others, reach the Baolau support.