Contact Bannerghatta National Park: Find below customer service details of Bannerghatta National Park, including phone and email. Besides contact details, the page also offers a brief overview of the travel destination.
Address
Bannerghatta Biological Park
Bannerghatta Road, Bengaluru 560083
Directions: Google Maps
Support
Phone: 080 29776466/67 (general)
Phone: 080 27828300 (executive director)
Email: nl
______
About Bannerghatta National Park
Bannerghatta National Park is a prominent man-made wildlife sanctuary, and a biological reserve, situated 21 km from the city of Bangalore, in the state of Karnataka, India. Spread across 104.27 Sq.km, the Park comprises of 10 forest reserves of Anekal Range, and is a prime corridor for Asiatic Elephants, meandering from the Eastern Ghats to the Western Ghats.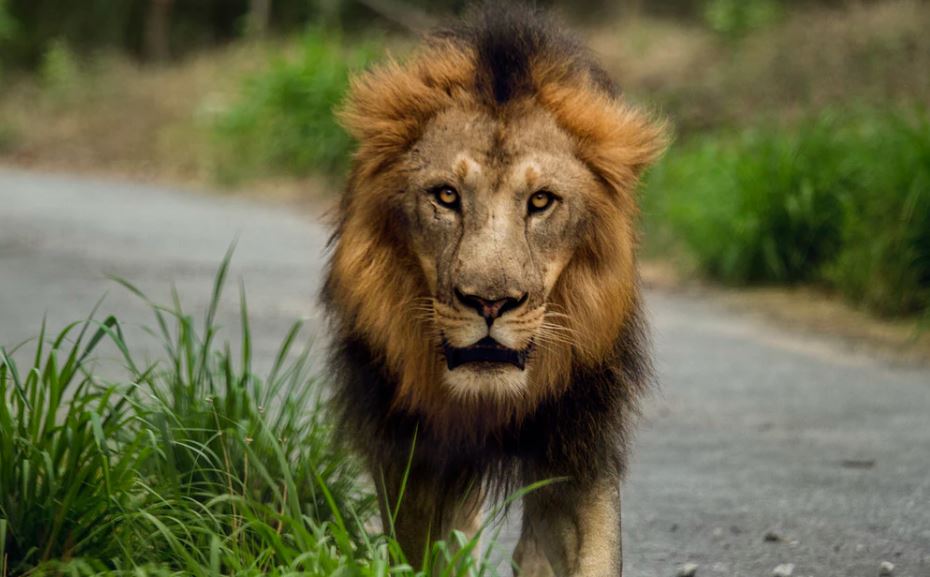 The Suvarnamukhi River, flows right through the park, and is an excellent water source for wildlife and the forest reservoir. Surrounded by 16 villages, around the perimeter and 6 villages on the inside of the park for cattle rearing, the park is great for photography tours, trekking and hiking for adventure lovers.
Founded in 1970, and declared as a National Park in 1974, the park added a Biological reserve in 2002, on an area of 731.88 hectares, encompassing an Aquarium, a Children's Park, Snake Park, Crocodile farm, Prehistoric zoo, Butterfly Park, Conservatory, and a Museum.
Bannerghatta National Park has, India's first Butterfly Park, spread over 7.5 acres, with a conservatory and a museum. The Park is famous for Lions, Bengal Tigers, Elephants, Bison, Sloth Bear, Leopard, Wild boar, Jackal, and Sambar deer. Besides wild mammals, there are a significant number of birds such as eagles, parakeets, flycatchers, Jungle fowl, Partridges, Quails, woodpeckers, and storks. Reptiles and amphibians such as crocodiles, monitor lizards, salamanders, snakes, and turtles are sheltered at the park.
Places of interest nearby Bannerghatta National Park include Nandi hills (81km), Nrityagram dance village (55km) Cauvery fishing camp (82km), Biligiri Rangana Hills (177km), and Dubare Elephant camps (257km).
The Park is open from 9:00am -5:00pm on all days of the week, and remains closed on Tuesdays. Bus safari costs INR 500 for adults and, INR 300 for children, and Jeep safari costs around INR 3000. The Grand safari costs INR 260 for adults and, INR 130 for children, and the safari timings are from 10:00am-4:30pm, and non- functional on Tuesdays.
The best time to visit the park is from September-June and, preferably the 1st week of October for outdoor activities like trekking and hiking. Avoid visiting during the monsoon season from July-August, due to heavy rains, and best to visit the biological reserve in the morning hours. The early summer and winter, are ideally best to spot animals and for safari rides.
Accommodations are not available inside the park, but near the periphery of the entrance, Bannerghatta nature camps provide lodging options for tourists, with its eight luxurious tented cottages. Advance booking is necessary, and there are plenty of 3-star, 4-star, and 5-star hotels, near the vicinity of the park.
The nearest airport is the Kempegowda international airport and, is 29km away from the park, and takes 45 minutes by road to reach the park. The nearest railway station is the Bangalore city junction and, is 23km away from the park, and takes 38 minutes by road to reach the park. Frequent bus services run from Kempegowda bus station, Shivaji Nagar bus station, Brigade road, Yelahanka satellite town, and Bagalkunte. For complaints or queries on tickets, events, timings, cancellation, photography, safari, or others, reach the Bannerghatta Park support.