Contact Baker Books: Find below customer service details of Baker Books, including phone and email. Besides contact details, the page also offers a brief overview of the publishing company. Reach the customer service below for support, complaints or feedback.
Head Office
Baker Publishing Group
6030 East Fulton Road
Ada, MI 49301
United States
Customer Service
Phone: 616-676-9185 (publishing division)
Phone: 800-877-2665 (phone orders)
Email: [email protected]
Email: [email protected]
_____
About Baker Books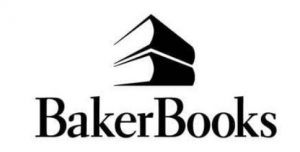 One of the evangelical publishing houses in the US that seeks to spread the message of Jesus Christ through books that captivate and engage the reader is Baker Books, under the banner of Baker Publishing Group. They publish a variety of books on topics such as spirituality, discipleship, marriage, parenting, apologetics and other such topics which garner the interest of intelligent readers. Baker Books also has books and resources related to the ministry for pastors and church leaders. Pastors can choose from topics on worship, preaching, counselling, pastoral ministries, leadership and biblical reference.
All the books published by Baker Books are contained within the context of Christianity and helps those who want to pursue deep knowledge and understanding of the faith. They source books by and nurture authors who are leaders from diverse fields and exhibit a healthy respect and tolerance towards different traditions, cultures and perspectives. They maintain a high level of quality and no wonder then, that publications of Baker Books is in demand both by students and scholars alike. Over the years, Bakers Books has published over several hundred titles all of which seek to transform communities and the world through spreading the joy and love of Jesus Christ.
Books by the Bakers Books Publishing Group come in a variety of formats – hardcover for the books that are to be cherished and passed on from generation to generation, paperback, large print books for those who can't see too well, E-books for the believers who would like to read through their handheld reading devices and a range of audio and video CDs and DVDs. To engage a larger percentage of the targeted audience, they have a range of topics in the fiction and non-fiction genres. Their bibles are also sought after and cherished as family collections. Interesting memoirs, biographies and autobiographies are also brought out to spread the message of how people's lives were transformed by Christ.
Within the ambit of evangelical study and beliefs, a range of offerings are on sale for young readers and the old. Of special interest are the self-help books that inspire people to overcome problems. Book lovers can search for a title by keyword, author and subject online. The various subjects you will find include Academic Books, Apologetics, Bible Study, Christian Living, Biography, Fiction, Marriage Family and Relationships, Self Help and Church Life. You will be directed to third party websites where you can purchase the books.
Baker Books' other associate brands include Bethany House, Revell, Baker Academic and Brazos Press. For more information or queries on store locations, refund, cancellation, shipping, career, or others, reach the Baker Books support.