Contact Azio Corp: Find below customer service details of Azio Corp, including phone and email. Besides contact details, the page also offers an overview of the technology company and its services. Reach the Azio customer service below for queries, complaints or feedback.
Azio Corp Head Office
19977 Harrison Ave., City of Industry,
California 91789, United States
Azio Corp Customer Service
Phone: +866 468 1198
Email: [email protected]
____
About Azio Corp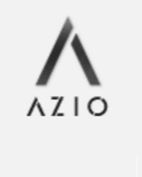 Azio Corporation is a technology company headquartered in California, USA. The name Azio is an acronym for "A to Z, Input-Output". The company is a manufacturer of computer and electronic peripherals. The products include keyboards (gaming, backlit, tablet and bluetooth), mouse, USB headset, and micro bluetooth adapters.
Some of the top models to mention are MGK 1 RGB (polychromatic backlighting), L70 (USB gaming keyboard), Mech 5, KB506W (vision backlit wireless keyboard), KB506 (vision 5-color backlit keyboard), Prism (Chiclet USB keyboard), KB115 (wireless keyboard for PCs and smart TVs), KB335 (bluetooth tablet keyboard) and KB313B/W (bluetooth keyboard for Mac and iPad), EXO1/K (gaming mouse), GM2000 (gaming mouse), GH808 (USB gaming headset) and BTD-V401 (USB micro bluetooth adapter with EDR).
Azio's products can be purchased from any of the retail stores or on ecommerce websites. The products are available with Amazon, Buy.com, Canada Computers, Fry's Electronics, Memory Express, Micro Center, NCIX, Newegg, Walmart and TigerDirect. Most products come with a three year warranty. The warranty does not cover damage due to accidents, misuse, abuse or negligence. If looking for replacement, the product must be returned within first 30 days of purchase. For more information or queries on warranty, technical support, product specifications, online shopping, or others, reach the Azio customer service via phone or email.