Find below customer service details of Ayushman Bharat Yojana. Besides contact details, the page also offers a brief overview of the state insurance pogram.
Head Office
9th Floor, Tower-L, Jeevan Bharati Building,
Connaught Place, New Delhi – 110001
Support
Phone: 14555
Phone: 1800-111-565
______
About Ayushman Bharat Yojana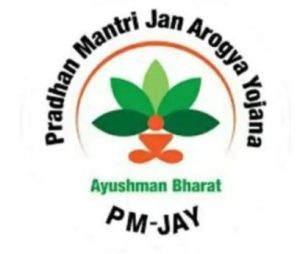 Ayushman Bharat Yojana is an Indian government insurance program designed to benefit members of economically weaker sections. Also known as Pradhan Mantri Jan Arogya Yojana, the program was launched by Prime Minister Narendra Modi in 2018. The program is dubbed as the world's biggest government sponsored healthcare scheme. It provides health coverage of up to Rs 5 lakh per family for a year. More than 50 crore Indian citizens could benefit from the coverage. The poor and disadvantaged individuals can access a host of quality health care services without having to worry about the cost. According to sources, some 8 crore families from the rural sections of the country are covered under this scheme.
More than 1,400 ailments including heart diseases, diabetes and liver disorders are covered under Ayushman Bharat Yojana. About 23,000 hospitals including many in Tier II and Tier III cities have already become part of the scheme. And about 31 states have agreed to partner with the Centre to implement the program. Few states like Orissa, Delhi and Kerala have opted out of the program. Beneficiaries are provided with an ecard which must be shown at any of the empanelled hospital. As of July 2020, some 12 crore ecards have been issued under the program. Besides treatment, the coverage also provides up to 3 days of pre-hospitalization and 15 days post-hospitalization expenses.
If there are any pre-existing conditions that should not stop one from getting coverage from the first day. The cashless treatment can be accessed by visiting any nearest public or private hospital. You can locate a hospital that is part of the network on the website. There is no restriction on the family size, age or gender. Further, the coverage includes medical examination, treatment, consultation, medicine and medical consumables, non-intensive and intensive care services, diagnostic and laboratory services, and accommodation benefits.
There is an eligibility criteria one must pass for accessing the PMJAY health coverage. The criteria is different for those in rural and urban areas. In rural areas, the coverage is available to those living in SC and ST households, families with no male member aged 16 to 59 years, those living on alms, families having at least one physically challenged member, landless labourers, primitive tribal communities, families in one-room makeshift houses and those hailing from manual scavenger households. As for those in urban areas, the government scheme is available for those who fall under certain professions like washerman, sanitation workers, cobblers, construction workers and transport workers. Those who earn a monthly income of over Rs 10,000, owning large agricultural land, owning automobile, and those employed by the government are not eligible to apply.
To check if you are eligible, you can click on the 'Am I Eligible' option on the official website. The tool will help you to know whether you can be a beneficiary of the coverage. You will not need to enroll anywhere to claim the benefits. According to the website, to claim benefits you can identify yourself at nearest empanelled hospital or Community Service Centre (CSC).For complaints or queries on registration, claim, cancellation, refund,  or others, reach the Ayushman Bharat Yojana support.