Find below customer service details of Avita, including phone and email. Besides contact details, the page also offers a brief overview of the Avita product line.
Head Office
Nexstgo Company Ltd
Room 3201-5, 32/F Enterprise Square Two,
3 Sheung Yuet Road, Kowloon Bay,
Kowloon, Hong Kong
Phone: +852 3725-0625 (Hong Kong)
Email: [email protected]
India Support
Head Office
Avita India
Elegance Tower, 211C, 2nd Floor,
Jasola Vihar, New Delhi, Delhi 110025
Phone: 1800-599-2273 (India)
Email: [email protected] (India)
Other Contacts
Phone: 1800-818-178 (Malaysia)
Phone: 800-188-8608 (Singapore)
Phone: +84932251516 (Vietnam)
Phone: 0800-000-075 (Taiwan)
Phone: +1500175 (Indonesia)
______
About Avita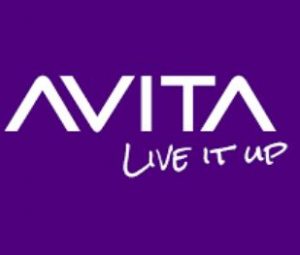 Avita is a laptop product line launched by Hong Kong-based Nexstgo. All laptops are designed and tested at it's state of the design centre in Taipei, Taiwan. Founded in 2016, Nexstgo has two product series, one called Primus that targets commercial users, and other being Avita which targets individuals, including students and working professionals. The Avita laptops are currently sold across Hong Kong, China, Malaysia, Singapore, Vietnam, Thailand, Philippines, India and Indonesia. The Avita brand also includes smart home and IoT devices.
The Avita product line was launched in India, one of its bigger markets, in early 2019. Products can be purchased through authorized outlets and also on ecommerce portals such as Flipkart and Amazon. For testing the product before buying, you can visit any nearest store. Locate one in your city through the store locator on the website. The Avita laptops stand out for its functionality and high portability. The design also features good combination of flair and elegance.
The Avita series currently sold in the market include Avita Admiror, Avita Liber, Avita Pura and Avita Magus. They come in various screen sizes and specifications. For an overview of the features, the Admiror series comes in 14-inch and a 15.6-inch screen size. It boasts an ultra-slim body, 4K Ultra HD IPS display and intelligent touchscreen. Under the hood, you have an 8th gen Intel Core i5 processor and 8GB RAM. The battery life lasts up to 10 hours and for connectivity you have two built-in USB-C ports. The laptop comes in a choice of five colors.
In Avita Pura, expect a 14-inch screen with super slim body (weighing just 1.3kg). It boasts Windows 10 operating system and an i3 or i5 Intel processor, coupled with 8GB RAM and 512GB SSD hard disk. When you purchase Avira, you also get a stylish 3-in-1 computer sleeve that can be used as a carrying case or bag. Coming to Avita Liber series, expect the 12.5-inch version to weigh just 1.14kg, with 27.8 Wh Li-ion battery that can last up to 8 hours. The hardware includes optional i5 Intel core processor, with 256GB SSD and 8GB RAM. It also comes with a warranty of 18+ months. Liber has two other screen sizes in the form of 13.3-inch screen size and 14-inch screen size. They can include Core i7 8th gen Intel processors, along with 512GB SSD and 8GB RAM.
For those who love 2-in-1 laptops, Avita introduced the Magus, a 12.2-inch gadget that can be used as a laptop or tablet. Magus comes in four color options, Celeron N3350 processor, 4GB DDR3 memory and a Li-ion battery that can last up to 8 hours. The details and highlights are published on the website. If purchasing Avita laptops online, you can use major credit cards or Internet banking facility. The return policy varies according to the respective ecommerce portal. And for laptops under warranty that encountered technical problems, there are service centers across the country to service or replace a faulty part. For complaints or queries on store locations, service centers, refund, cancellation, or others, reach the Avita support.