Find below fan support details of Atlanta Braves. Besides contact details, the page also offers a brief overview of the baseball team.
Address
755 Battery Avenue
Atlanta, GA 30339
United States
Support
Phone: 404-522-7630
Phone: 404-577-9100 (season tickets)
Phone: 404-614-2310 (Ballpark Tours)
Phone: 404-523-5854 (merchandise)
Phone: 1-800-745-3000 (Ticketmaster support)
Email: [email protected] (feedback)
_____
About Atlanta Braves
Atlanta Braves is an American professional baseball team that has a history of more than 150 years. The team is based in Atlanta, with home ground at Truist Park. Also called The Bravos and America's Team, Atlanta Braves competes in the Major League Baseball (MLB) and represents the National League's East division. The team colors are Scarlet, Navy, Yellow and White. The team boasts of 3 World Series titles, 17 NL Pennants, 14 East Division titles, and 5 West Division titles to its credit. Some of the popular all time best players from the team include names of Hank Aaron, Warren Sphan, Eddie Matthews, Phil Niekro, Greg Maddux, Chipper Jones, Tom Glavine, John Smoltz, Dale Murphy, and Andruw Jones.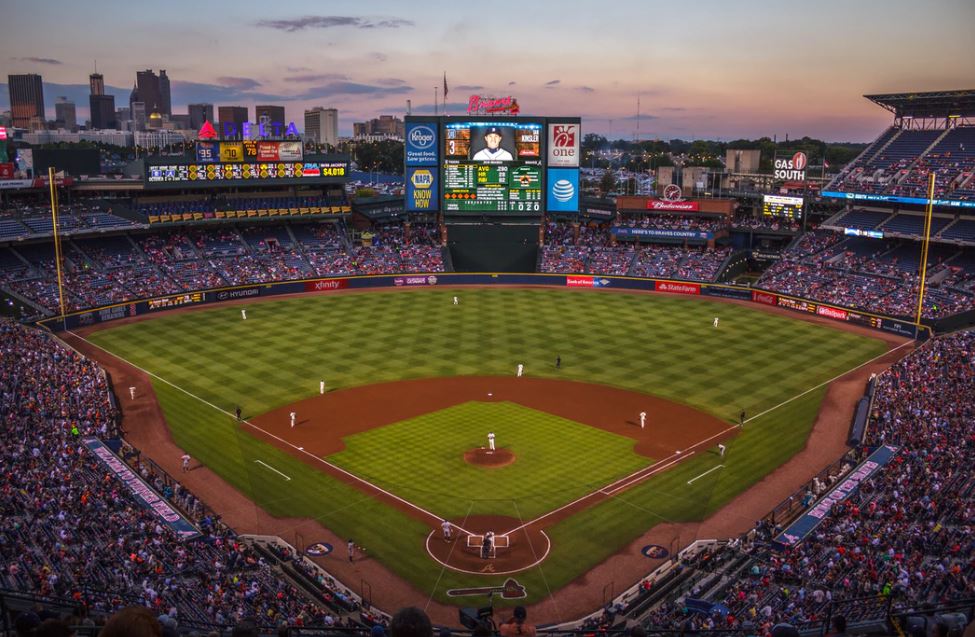 Fans can visit the official website to keep a track of the ongoing and upcoming games. The schedule calendar has details of time along with the competing team. While there, you can also read latest news and see stats and standings. The stats page has information of players, positions, runs and hits for current and past seasons. As for tickets, you can purchase single game tickets at the Box Office or on the website. The online ticketing platform allows you to select preferred seat by row or section. The rates vary according to seating area. Tickets can be purchased using Visa, MasterCard, or American Express cards.
Become a Season member to never miss a game and your favourite seat. You can register for full season or partial season membership. There are also options like dugout membership, business membership and premium seating membership. Season ticket holders get the best prices at lowest rates, enjoy priority postseason access, discounts at The Battery Atlanta, exclusive presales for individual tickets and discounts on online merchandise. For a true VIP seating experience, you have premium seats at Truist Club, Delta Sky 360 Club, Infiniti Club Suites and Champion Suites. The private suites are air conditioned area with the best of amenities. The club seats also offer comfortable seating along with gourmet food and beverage options.
To digitally view and manage your ticket, download the official MLB Ballpark app. This way your tickets cannot be lost or stolen and can be conveniently used for accessing the game. In addition to that, the Ballpark app will also help fans plan their trip to stadium. You can get details of transportation, parking, and access to a comprehensive guide with useful information. Cannot make it to the game? You can watch all the Atlanta Braves action live on MLB.TV. You can watch the match on smartphone, tablet or computer. Subscribers will also have access to on-demand archives and highlights. And not just the Braves, you have away teams' broadcasts as well. If you dint know, you can watch up to four games at once with multi-view. Braves fans can purchase team's jerseys and other merchandise on the MLBshop.com.