Contact Askari Bank: Find below customer service details of Askari Bank, Pakistan, including phone and email. Besides contact details, the page also offers a brief overview of the financial service institution.
Head Office
NPT Building, F-8 Markaz,
Islamabad
Phone: 051-8092000
Customer Service
Phone: 111-000-787
Phone: +92-111-000-787
Phone: +92-21-36490001
Email: [email protected] (website queries)
______
About Askari Bank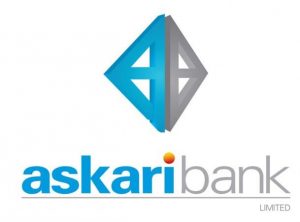 Askari Bank is a Pakistani financial service institution founded in 1991 and part of Fauji Foundation. Headquartered at Rawalpindi, Pakistan, the bank employs more than 6,000 across the 516 branches in the country. In 2018, the bank posted total assets of Pakistani Rupee 706,532 million. Listed on the Pakistan Stock Exchange, the retail and commercial bank says its core values lies at "commitment, integrity, fairness, teamwork and service". The bank's current network of branches include Faisalabad, Hyderabad, Islamabad, Karachi, Lahore, Peshawar, Rawalpindi, Sialkot, among others. New customers interested in opening an account or gaining information on products can visit one of the nearest bank. Locate a branch at your city on the website. Not just to locate a branch, you also can locate an ATM for withdrawal of cash.
The recipient of a number of awards, Askari Bank has products designed for individuals, small businesses and large enterprises. There are also Islamic banking products and services. Products include banking account, credit cards, loans, insurance and investment. The deposit products for consumers include Value Plus Current Account, Askari Bachat Account, Askari Asaan Account and Little Champs Account. Insurance products consist of Askari Education and Marriage Plan, Askari Savings and Life Protection Plan and Askari Retirement Plan. Business users can choose from Corporate Banking, Investment Banking, Equity Capital Market, and SE/ME Banking. New customers can get an overview of the products by navigating through the main menu. There are also brochures you can download.
Like all other banks, Askari Bank offers Internet Banking and Mobile Banking for the convenience of customers. One can view statements, transfer money, apply for new products and subscribe for alerts through Internet Banking. The secure portal also allows credit card bill and utility bill payments. Interested in a career with Askari Bank? Candidates can look for open positions on the website or through the notices posted on media. New candidates are required to pass through a series of tests and interviews. Askari Bank offers good growth opportunities and perks as per current industry standards. For more information or queries on branch locations, payment, cancellation, career, or others, reach the Askari Bank support.