Find below the customer support details of American Addiction Centers. Besides contact details, the page also offers a brief overview of the company.
Head Office
American addiction Centers Inc
115 East Park Drive
Second Floor Brentwood,
TN 37027, United States
Phone: 1-888-987-1784
Customer Service
Phone: 1-888-300-3332
_____
About American Addiction Centers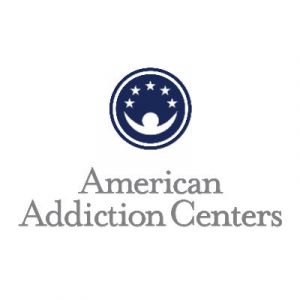 American Addiction Centers provides healthcare facilities and services to people suffering from behavioral addictions and substance abuse. AAC is headquartered in Brentwood and operates as a subsidiary of AAC Holdings. What makes AAC paramount is its addiction treatment service in a society with glaring addiction data. According to recent statistics, around 21 million Americans suffer from one addiction or the other. What is more surprising and appalling about these statistics is the fact that in the last three decades, the number of deaths caused due to drug overdoses has tripled. Unfortunately, the people who suffer from drug addiction not only harm themselves, they also endanger a considerable chunk of the population due to incidents such as driving under influence, etc. The emotional stress caused to the nears and dears and also to the drug abuser is beyond comprehension. AAC works with the sole aim of helping such people with their recovery so that they can lead a fulfilling life. American Addiction Centers was founded in the year 2007 by Michael Cartwright as Forterus Inc. American Addiction Centers is the first de-addiction company in the United States to become a public company.
As of today, the organization runs 12 residential treatment centers and 18 outpatient facilities. It aims at providing comprehensive treatment against substance abuse or other addictions that can result in having negative implications on a person's physical, mental, social, or financial health. American Addiction Centers pride themselves in having a HON certification. Health on Net or HON is a non-profit organization established with the aim of reviewing health-related information on the Internet. The organization works very closely with the World Health Organization. Having a HON certification implies that all the information dispensed on the AAC website is reliable. In addition to this, AAC is an organizational member of the National Association for Alcoholism and Drug Abuse Counsellors. Substance Abuse Mental Health Services Administration (SAMHSA) also lists American Addiction Centers in one of the behavioral health treatment services locators. American Addiction Centers are accredited by the Joint Commission or CARF, with some treatment centers being certified by both accrediting bodies.
American Addiction Centers are certified by the National Association for behavioral health care. AAC is also supported by the National Institutes of Health and the National Institute on Alcohol Abuse and Alcoholism, Alcohol Justice, the National Organization on Foetal Alcohol Syndrome, and the World Anti-doping Agency. It is fairly easy to access the information on the AAC website. From the location of their centers to the type of treatment, one can avail of all the information from the AAC website. To contact them, you can log on to their website and click on "admissions". Not only this, the website offers a lot of materials to those who strive to understand their addiction, including blogs, quizzes, and guides for family members and friends. The website is fairly comprehensive and very informative. It has a separate section for veterans and their families. The insurance can also be verified on the website itself.