Contact Ally Financial: Find below customer service details of Ally Financial, including phone and address. You can reach these below contacts for queries or complaints on Ally products/services, auto financing, mortgage loans, online bill payment or other questions. Besides contact details, the page also offers information and links on Ally services.
Ally Financial Head Office
200 Renaissance Center
Detroit, MI 48265
United States
Ally Financial Customer Service
Phone: 1-877-247-ALLY (2559)
Other Contacts
Phone: 1-888-925-2559 (Auto Finance)
Phone: 1-757-247-2559 (outside US)
Phone: 1-800-971-6037 (to report fraud)
International Contacts
Canada: 1-866-247-ALLY (2559)
China: 86-21-28936000
Czech Rep: (+420) 272 089 900
France: 04 78 63 60 90
Germany: 0180-5 67 22 23
Mexico: (81) 8399 6364
Spain:91-556 06 06
UK: 0844 871 2222
By Post
Ally Bank Customer Care
P.O. Box 951
Horsham, PA 19044
_____
Locate Ally ATMs
To locate a Ally ATM nearest to your address click here. Locations can be searched by address, city, state and zip code.
Ally Dealers
For Ally dealer services click here.
Bill Payment
Click here for online bill payment service of Ally Bank.
About Ally Financial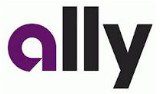 Ally was founded as General Motors Acceptance Corporation in the year 1919. Ranked among the largest automotive services companies, Ally serves more than 15 million customers worldwide. Ally's business include retail and wholesale auto financing, insurance, commercial financing, and home mortgage products.
Headquartered in Detroit, Michigan, Ally has financed more than 150 million cars or trucks worldwide. It also offers financial for big names such as General Motors, Chrysler, Saab, Suzuki, Fiat and Thor Industries.
Besides US, Ally has operations in Canada, Brazil. Colombia, Mexico, Austria, France, Germany, Italy, Portugal, Spain, China, Switzerland, UK, among other countries. The Fortune 500 financial holding company employs over 25,000 people worldwide.
Ally products and services for individuals include Ally Bank Interest Checking, High Yield CD, No Penalty CD, Money Market, Online Savings, Individual Retirement Accounts, Auto Financing, Auto Leasing, GM Vehicle Service Contracts and Home Financing (mortgage).
For business users, Ally offers Commercial Finance, Correspondent Funding, and Business Auto Financing & Leasing. Dealer services include Retail Financing & Leasing, Dealer Insurance, Remarketing and Auto Protection.