Find below the customer service details for AirAsia baggage. Besides contact details, the page also offers a brief overview of the company.
Head Office
AirAsia Berhard RedQ
Jalan Pekeliling 5
Lapangan Terbang Antarabangsa Kuala Lumpur (klia2)
64000 KLIA
Selangor
Malaysia
Customer Service
Phone: +91 80 6766 2222 (India)
Phone: +61 2 8188 2133 (Australia)
Phone: +86 512 8555 7711 (China)
Phone: 1844 727 4588 (US)
Email: [email protected]
_____
About AirAsia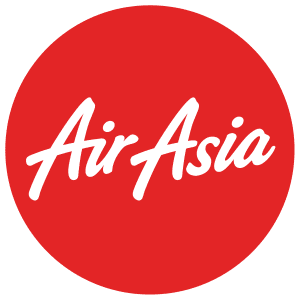 The largest airline in Malaysia, AirAsia is one of the most reputed airlines in Asia. A low-cost carrier, it surpasses all airlines in terms of fleet size and destinations. AirAsia planes fly to more than 160 destinations covering around 25 countries. The airline is a customer-friendly airline which has been felicitated with the title of being the "world's best low-cost carrier" for eleven consistent years by Skytrax. AirAsia is known to provide exemplary service in international as well as domestic travel. With its primary hub at klia2, AirAsia has multiple affiliate airlines such as Indonesia AirAsia, Philippines AirAsia and Thai AirAsia. AirAsia has other hubs at Manila-Ninoy Aquino, Bengaluru-Kempegowda, Bangkok-Don Mueang, and Jakarta Soekarno Hatta airports. AirAsia's sister airline, AirAsia X focuses mainly on routes that are longer and time-consuming. Founded in December 1993 as a government conglomerate, AirAsia commenced its operation in the year 1996.
Baggage Info
While traveling via AirAsia, guests are allowed to carry two pieces of personal items consisting of either one cabin baggage, one laptop bag or one handbag, and one small bag. It must be noted that the carry-on baggage should fall under the standard dimensions as prescribed by AirAsia. The cabin bag cannot exceed the dimensions of 56 cm in height, 36 cm in width, and 23 cm in depth. The bag should be able to fit in the overhead bin compartment. However, the Laptop bag should not exceed the dimension of 40 cm in height, 30 cm in width, and 10 cm in length. The laptop bag must fit under the seat. The total weight of both bags should not exceed 7 kg.
As far as checking in additional baggage is concerned, passengers can pre-book the luggage beforehand. You can carry baggage weighing 15 kg, 20 kg, 25 kg, 30 kg, and 40 kg. If a guest buys a tier such as Value Pack or Premium flex, or Premium flat, the checked baggage cost will be included in the fare, and no additional cost will be levied. It must be noted that any passenger can pre-book their luggage via their Big Member account, which is a loyalty program for the AirAsia guests. Guests can book their luggage while they do their web check-in via their laptop or cell phone. As per the AirAsia Website, checked baggage fees are lowest during initial flight booking. If a passenger wishes to check-in their luggage at the airport, the costs will be higher in comparison. A guest flying from the United States can pre-book flights in units or pieces. 1 piece will allow you to carry a maximum weight of 20 kg and 2 pieces will permit you to carry 2 pieces with a maximum weight of 20 kg each. If you receive damaged baggage on arrival at the destination airport, you will need to contact a guest service officer before you leave the airport. In case you lose your baggage, you will be asked to produce documents such as a passport, bank statement, SWIFT/BCB/IBN code (for an international transaction), an authorization letter for 3rd party account (if necessary), a copy of 3rd party ID (if necessary). You will be contacted by the central baggage tracing office staff for a further course of action.